HTC One V
Info Photos News Forum 36 Reviews 6
Cricket Communications today announced that it will offer the HTC One V starting September 2 for $269.99. The One V, also sold by Virgin Mobile, has a 3.7-inch display, a 5-megapixel camera, Android 4.0, Beats Audio, and Cricket's Muve Music service.
---
HTC today announced that the One V Android smartphone has been picked up by a significant number of regional cellular network operators in the U.S. The One V went on sale through Virgin Mobile USA last week, but can soon be expected to grace the store shelves of U.S. Cellular and carrier members of the Associated Carriers Group (ACG) in the coming days and weeks. Some of the ACG's members include Alltel, C Spire Wireless, Pioneer Cellular, and Appalachian Wireless. Pricing and availability will be determined by each individual carrier.
---
Virgin Mobile USA recently added the HTC One V Android smartphone to the lineup of devices for sale on its web site. The One V, which was announced earlier this year, runs Android 4.0 Ice Cream Sandwich, has a 3.7-inch 800 x 480 display, has a 5-megapixel camera, and is powered by a 1GHz Qualcomm S3 Snapdragon processor. Virgin is selling the One V for $199.99 and does not require a contract.
---
An HTC spokesperson today confirmed that Metro PCS, U.S. Cellular, and Virgin Mobile will all offer the HTC One V. The phone runs Android 4.0 with Sense 4, and features a dual-core processor, 3.7-inch display, and 5-megapixel camera.
---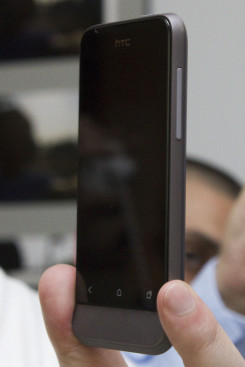 The least spec'd-out new Android smartphone from HTC still manages to impress. Here's why.
---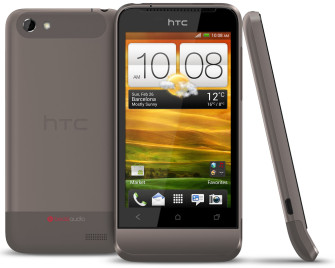 HTC today announced the HTC One V, and Android 4.0 Ice Cream Sandwich phone that harkens back to HTC's design language of old. One of its most prominent design features in the chin that's below the display. The One V includes Sense 4.0, a dual-core S2 SnapDragon processor, 5 megapixel main camera, and a 480 x 800 3.7-inch display. Other specs include Wi-Fi, Bluetooth, aGPS, and support for microSD cards. Availability and pricing were not disclosed.
---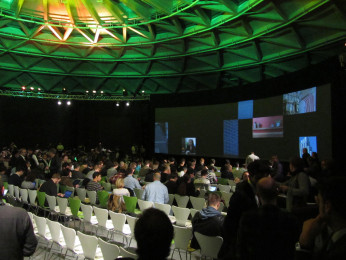 We're live from HTC's event, where they are expected to announce new phones. Rumors whisper of a new series of phones called "One". Tune in to see what they unveil.
---