LG Viper
Info Photos News Forum 38 Reviews 3
Operating system updates have become available to a number of Android smartphones in recent days. First, Sprint is delivering a small maintenance update to the LG Viper 4G. Though the update does not boost the version of Android running on the Viper, it does fix problems the Viper has connecting to Sprint's LTE 4G network. The update can be downloaded over the air. Second, U.S. Cellular is delivering the Android 4.1 Jelly Bean update to the Motorola Electrify M. The update, which is being pushed in phases, adds Google Now, voice search, and improves notifications, among other new features. This update can also be downloaded over the air.
---
Sprint today announced the availability of a new Sprint iD pack that is aimed at making smartphones easier to use for seniors. The Active Senior ID pack includes 20 applications and services that Sprint believes can help to improve the smartphone experience for older users. For example, it includes access to WebMD, the AARP, MedsTimer, and a fall detector, among other services. The Active Senior ID pack is available on select handsets, including the LG Viper, Optimus Elite, and Marquee; the Motorola Photon 4G; the Samsung Galaxy Victory, Conquer 4G, Epic 4G, Galaxy S II, and Transform; the Kyocera Rise; and the ZTE Fury. The Sprint iD pack is free.
---
LG today announced a new application called QuickMemo, which will launch first in the U.S. on the LG Viper sold by Sprint. QuickMemo is similar to Samsung's S Note and S Memo apps, but QuickMemo doesn't require the use of a stylus. It allows LG device owners to draw images, edit documents, personalize messages, and share comments on content such as web pages, photos, maps, digital magazines, and so on using only their finger. LG QuickMemo will be available for the Sprint Viper starting July 16, and will come to more LG mobile devices later this year. The free app will be delivered as part of a system update.
---
Sprint confirmed to Phone Scoop in an email that the LG Viper's LTE radio will be on when the device launches April 22, even though Sprint's LTE network won't be available until later this year. Owners will be able to toggle the LTE radio on and off, however, to conserve battery life.
---
As previously announced, Sprint made the LG Viper available for pre-order today. The company also revealed that the device will go on sale April 22. Customers who pre-order the Viper today will be charged and Sprint may ship the device to them before the April 22 in-store availability date. The Viper costs $99 and is the first smartphone available from Sprint with LTE on board. Sprint's LTE network is expected to launch by the middle of the year.
---
Sprint today announced that the LG Viper smartphone will become available for pre-order starting on April 12. The Viper will cost $99.99 and requires a two-year contract with an unlimited everything plan. The Viper, announced in January, is an Android smartphone that's compatible with Sprint's forthcoming LTE 4G network (planned to launch by mid-year). The actual for-sale date has not yet been disclosed by Sprint.
---
Google said that it will expand the availability of its Google Wallet product to Sprint customers with the launch of 10 new phones throughout the year that will have the proper NFC support. The first phone to gain Google Wallet functionality will be the LG Viper, which was announced earlier this year and is one of the first LTE-equipped phones that will be sold by Sprint. Osama Bedier, vice president of Google Wallet and Payments, said that the company continues to work with banks, retailers, and tech companies to expand the availability of the service. Google Wallet is support by 22 of the nation's largest retailers, the MasterCard PayPass system, and is available in approximately 300,000 locations.
---
All of the Long Term Evolution 4G devices released by Sprint this year will use only its 1900MHz spectrum, said Sprint spokesperson David Owen in an interview with Phone Scoop. Right now, Sprint doesn't have access to Clearwire's spectrum nor LightSquared's spectrum for LTE services, so it will repurpose its 1900MHz spectrum assets to handle both its current CDMA voice/data network and future LTE data network. Sprint plans to launch the LTE network, Samsung Galaxy Nexus, and LG Viper at approximately the same time, but couldn't commit to a specific date. Sprint believes its LTE roll-out will be complete by the end of 2013, though Owen wouldn't say how Clearwire and LightSquared's spectrum and LTE networks will play a role in that final 4G picture. Clearwire will not, however, expand its WiMax network beyond what it already covers and will eventually transition to LTE. Owen said that Sprint's goal is to offer smartphones and mobile hotspots that provide good battery life and fast internet speeds, no matter what network technology is being used. The new tri-network (CDMA, WiMAX, LTE) mobile hotspot offers that for data-hungry customers. Owen said that tri-network phones are cost prohibitive, so it will offer CDMA/WiMax and CDMA/LTE devices at the same time as it completes its transition from WiMax to LTE 4G networking technologies.
---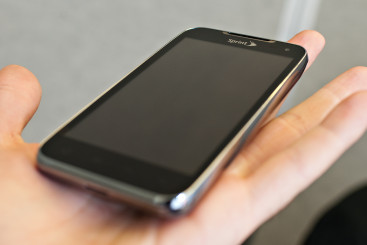 Sprint showed off one of its first LTE 4G smartphones at CES, the LG Viper. We took a quick look at it and here are our thoughts.
---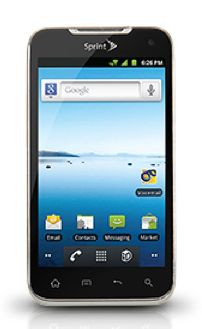 Sprint today provided a few details about the LG Viper, an upcoming Android smartphone that will be one of the first to use Sprint's forthcoming Long Term Evolution network. The LG Viper has Android 2.3 Gingerbread, a 4.0-inch WVGA touchscreen, 1.2GHz dual-core processor, a primary 5.0-megapixel camera and front-facing VGA camera, and Near Field Communication and Google Wallet. Sprint didn't say when the phone would launch, but its LTE network is set to go live before the middle of 2012.
---