ZTE Score M / Score
Info Photos News Forum 7 Reviews 4
Leap Wireless today announced that its Cricket-branded cellular service will be sold at 1,600 Target stores starting Sunday, April 22. The move marks a major retail expansion for Cricket, which will offer its normal and Muve Music plans. Target stores will carry two Cricket smartphones, the Samsung Vitality for $99.99 and the ZTE Score for $69.99. Muve Music plans, which include voice, messaging, and data services, start at $55 per month.
---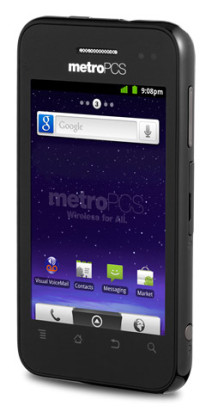 MetroPCS began selling the ZTE Score M via its web site today for $49.99 after mail-in rebate. The ZTE Score is a variant of the Score sold by Cricket Wireless. MetroPCS's version has a slightly larger battery and is slightly thicker, though other features remain unchanged. The Score M is an Android 2.3 Gingerbread smartphone with a 600MHz processor, 3.5-inch HVGA display, accelerometer, 3.2-megapixel camera with video capture, and Wi-Fi.
---
Cricket Wireless today announced that its phones and services can now be ordered from Amazon.com. Cricket said that the Samsung Vitality and the ZTE Score Android phones will be available first, both of which are compatible with its Muve Music plans. The Huawei Pillar feature phone can also be ordered from Amazon starting today. Cricket will eventually sell most of its devices through Amazon.com, and the ZTE Chorus, Kyocera Domino, and the Samsung Chrono will be available in the coming weeks. Cricket's new availability through Amazon gives it nationwide reach.
---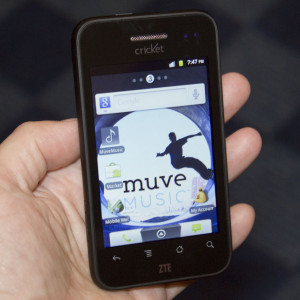 The Score for Cricket is ZTE's first smartphone for the US. If the primary factor in your purchasing decision is price, the Score is hard to beat, coming in at only $150 full retail price, and $90 after instant discount. The next-cheapest smartphones in Cricket's lineup start at $180 before discounts, making the Score one seriously affordable Android phone. Naturally, there are some compromises to achieve such a low price. Read on to find out what we thought as we go hands-on.
---