Samsung Galaxy S II Skyrocket
Info Photos News Forum 100+ Reviews 23
AT&T today said that the Android 4.1 Jelly Bean update is available to the Samsung Galaxy S II Skyrocket. The update, which must be installed through a PC via Kies, adds the typical set of Jelly Bean features.
---
Samsung today said that it would fight Apple's request to ban its products in the U.S. through any available means. "We will take all necessary measures to ensure the availability of our products in the U.S. market," said the company in a statement. Samsung said it will file motions seeking to stop the injunction, appeal the injunction (if granted), and even modify its devices so they no longer infringe, according to a Samsung representative who spoke to the Wall Street Journal. Following its initial victory over Samsung in court, Apple requested that preliminary sales bans be placed on eight Samsung devices, including the Galaxy S II, Droid Charge, and others. The judge overseeing the case won't rule on Apple's request until September 20.
---
In the wake of its courtroom victory against Samsung, Apple today asked the court to ban sales of eight Samsung devices found to infringe on its design and other patents. The devices include the Galaxy S 4G, S2 (AT&T and T-Mobile), S2 Skyrocket, S2 Epic 4G, S Showcase, Droid Charge, and Galaxy Prevail. Apple is hoping the court will grant a preliminary ban on these devices while seeking a final, permanent injunction barring their sale in the U.S. A San Jose jury found Samsung guilty of willful infringement of Apple's intellectual property and awarded it damages of more than $1 billion. Samsung is preparing to challenge the verdict.
---
AT&T today officially announced that the Samsung Galaxy S II Skyrocket can update to Android 4.0 Ice Cream Sandwich. The update requires owners to download and install the system software via Samsung's Kies desktop application. Full instructions are available via Samsung's support site, which is linked below.
---
AT&T today has confirmed statements made by Samsung at the CTIA Wireless trade show about canceling the Samsung Galaxy S II Skyrocket HD. "AT&T and Samsung have agreed to cancel plans to offer the Galaxy S II Skyrocket HD," said an AT&T spokesperson in an email to Phone Scoop. "We are concentrating resources on other products to bring exciting experiences to consumers." The news was originally reported by The Verge. The device was announced at CES earlier this year.
---
AT&T today published a list of devices that it plans to update to Android 4.0 Ice Cream Sandwich in the coming months. The devices include the LG Nitro; the Motorola Atrix and Atrix 4G; the Pantech Burst and Element; and the Samsung Captivate Glide, Galaxy Note, Galaxy S II, Galaxy S II Skyrocket, and Galaxy Tab 8.9. These devices will all be updated in the coming months, according to AT&T, but more precise times weren't provided.
---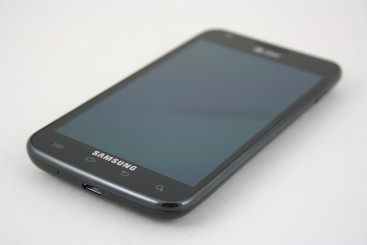 Phone Scoop goes hands-on with the latest Galaxy S II device from Samsung, the Skyrocket. The Skyrocket's claim to fame is that it is one of the first smartphones to include support for AT&T's new Long Term Evolution 4G network.
---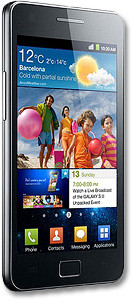 Samsung today announced the Galaxy S II, its latest Galaxy line smartphone. The Galaxy S II is extremely thin at 8.49mm, and it uses the latest Super AMOLED plus display technology for its 4.27-inch display. It has quad-band GSM/EDGE and quad-band HSPA at 21Mbps, Bluetooth 3.0 HS, GPS, Wi-Fi, and FM with RDS radios, and a dual-core 1GHz processor. The S II's main camera captures 8 megapixels, full 1080p HD video and has auto-focus and a flash. The secondary camera has 2 megapixels. Media can be shared via DLNA, an the S II will come with either 16GB or 32GB of onboard storage, in addition to a slot for microSD cards up to 32GB. The S II runs Android 2.3 Gingerbread and includes a number of Samsung software elements, such as TouchWiz, Social Hub, Media Hub, Readers Hub, and Game Hub. The S II features a new, customizable live panel, which users can use to pull down web content, such as RSS feeds. Samsung has added business-centric features, such as device encryption, Cysco VPN software, Sybase's Afaria device manager, Cisco WebEx and Cisco's VoIP application. It comes with support for an NFC chip, but this option would need to be selected by network operators selling the device.
---