Bold
Phones & Info News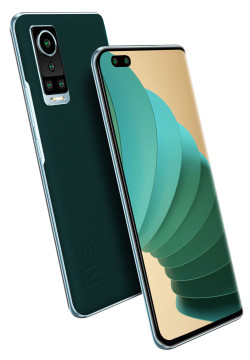 Bold (a sub-brand of Blu) has announced its first phone with 5G optimized for a US network: the Bold N2. The N2 is an affordable unlocked phone with very good support for T-Mobile's 5G and 4G networks, including mid-band 5G (bands 41 and 77). The N2 has a 6.6-inch, full-HD, curved-edge AMOLED display. It has a 4,200 mAh battery and supports 30-watt fast charging. It's powered by a MediaTek Dimensity 810 chip paired with a generous 8 GB RAM and 256 GB storage. On the back is a 64 megapixel main camera and 5 megapixel wide camera. The front sports a 16 megapixel camera with its own dedicated depth camera for portrait-mode selfies. It has an in-display fingerprint reader and runs Android 11. The teal-tinted body is "designed with deluxe textured leather and metal housing using premium, high-end materials". It will sell for $349 on Amazon, but Blu is offering a launch-day "flash launch deal of $100 off where early birds can snag it for $249 while supplies last."
---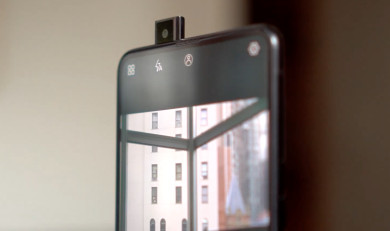 A quick look at the Bold N1, an attempt to offer a flagship experience for just $250. Where else will you find a phone for that price with a true all-screen design, pop-up selfie camera, in-display fingerprint reader, and wireless charging? We examine the ins and outs of this "bold" new phone in this video tour.
---
BLU Products is launching a new brand of phones today called "Bold". The new brand will release just one or two "premium flagship and flagship-like devices" per year. The first model, the N1, is being released today for $250. It has an all-screen, notch-less design thanks to a pop-up selfie camera. The full-HD AMOLED display measures 6.4 inches. It has a curved black glass back and a solid metal frame. It's powered by a MediaTek Helio P70 chipset with 4 GB of RAM and 128 GB of storage, plus a memory card slot. Its dual rear cameras include a 16-megapixel Sony IMX499 main sensor plus a depth sensor. It has an optical fingerprint reader built into the display. It has a 3,500 mAh battery, wireless charging, and 18W fast wired charging via USB-C. It also has a 3.5mm headset jack. The software is stock Android 9. The phone is being offered unlocked with basic support for AT&T and T-Mobile networks, and potentially Verizon. It supports US LTE bands 2, 4, 5, 12, and 13. While supplies last, boldphones.com is offering a $50 instant rebate on the N1, for a net price of just $200. The phone is also available from Amazon at the full price.
---