Red
Phones & Info News
High-end video camera company Red is ending Hydrogen, its adventure into making phones. The Hydrogen One phone was originally announced as part of a system of modular accessories that would offer high-end camera options and integrate with other Red products. Red's high-end cameras have been successful with a similar modular system. But modules for the Hydrogen One never materialized, leaving only its unique 3D screen as a selling point for the $1,300 phone. Red founder Jim Jannard also announced his retirement today.
---
In the wake of Red pulling all mention of the 2D Pro Camera module for the Hydrogen One phone from its web site, CEO Jim Jannard issued a statement to clarify that a "pro camera for Hydrogen" project is proceeding, but has been re-assigned from the Hydrogen (phone) team to the Red team (that makes the company's professional video cameras.) The implication is that the device is being redesigned and therefore will look different from what was previously posted on the web site. Mr. Jannard also teased a "new in-device image capture system" and a "Pro camera version" of the Hydrogen One. He continued: "The changes create new opportunities to better satisfy the professional image capture customers as well as the casual consumer for the HYDROGEN program."
---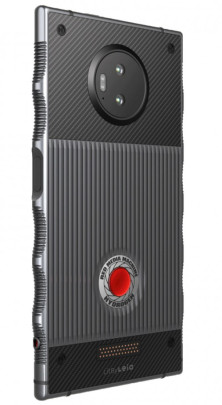 AT&T and Verion today disclosed launch details for the Red Hydrogen One. The phone, which boasts a 3D "holographic" display, will reach select stores on November 2. AT&T has priced the phone at $43.17 per month for 30 months on an AT&T Next plan, which totals more than $1,295.00. AT&T typically also offers 18- and 24-month payments plans for devices, but it hasn't provide details on those options. Verizon Wireless also plans to sell the phone, and will charge $53.95 per month for 24 months for a total of $1,295. The Hydrogen One has a 3D screen and can capture 3D photos and video.
---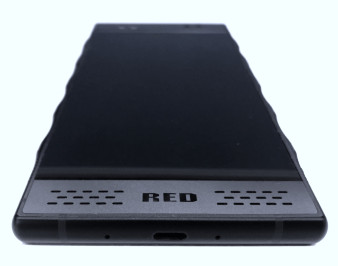 At an event in NYC today, RED CEO Jim Jannard revealed how owners of the company's forthcoming Hydrogen One phone will be able to access and share 3D content. The phone has stereoscopic 3D cameras on both sides, and a "holographic" display that displays 3D content without special glasses. The phone will come with HoloPix, an Instagram-like app for sharing 3D photos. The company is also working on a FaceTime-like app for real-time 3D video chat, which should launch shortly after the phone launches. The company's Hydrogen Network service will offer paid and free commercial movies and video. The catalog of 3D films will include 55 titles from Warner Brothers, including The Hobbit. AT&T customers will receive Ready Player One and a Fantastic Beasts movie for free. Established content creators can apply to create their own channel on Hydrogen Network with paid and/or free content. The Leia Loft is a separate service for 3D-compatible games and apps, paid and free. RED claims that developers can make their games compatible with the holographic display very easily. 3D photos taken with the Hydrogen One are saved as JPEG files with the 3D data in metadata, so that they automatically display as 2D photos on any 2D devices they're shared with. Pricing and launch date with AT&T and Verizon have yet to be finalized.
---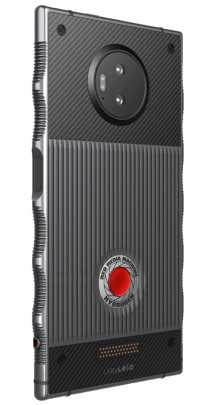 Red says its Hydrogen One phone will not be available this summer as planned. The company recently had to retool a part for the phone and this has delayed the certification process. The company has a new release schedule for the phone. The device will begin shipping on October 9 to those who pre-ordered it. Red says the aluminum model will be available first, with the titanium to follow after. The device will mark its debut with AT&T and Verizon on November 2. Similarly, aluminum will arrive first, with the titanium model likely not arriving until 2019. The Hydrogen One stands out thanks to its 5.7-inch holographic display, which promises 3D without glasses. The screen handles both traditional stereo 3D as well as Red's Hydrogen 4-View (H4V). The phone recently passed certification at the the FCC. The phone will sell for $1,295.
---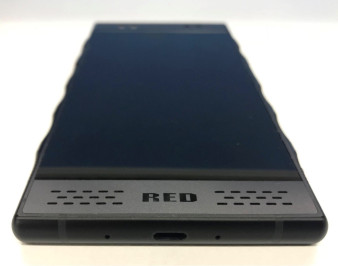 The Red Hydrogen, a phone first announced more than a year ago, has been approved by the FCC. The Hydrogen stands out thanks to its 5.7-inch holographic display, which promises 3D without glasses. The screen handles both traditional stereo 3D as well as Red's Hydrogen 4-View (H4V). The phone body sports Red's industrial design and comes in either aluminum or titanium. Another interesting aspect of the Hydrogen One is that it supports snap-on modules for shooting both high-resolution video and H4V content. Moreover, it integrates with other Red products and can act as a touchscreen and monitor for Red's cameras. The phone also has USB-C and a microSD memory card slot. The FCC confirms several new details. For example, photos accompanying the FCC approval show the battery has a capacity of 4,510mAh. Further, the Red Hydrogen sports NFC, dual front cameras, dual rear cameras, and dual SIM cards. Critically, it offers wide support for all U.S. LTE bands with the exception of Band 71 (T-Mobile). The Red Hydrogen was initially expected to go on sale in early 2018, but Red has yet to get it to the market. The expected retail price is $1,195. AT&T and Verizon have both said they'll sell the phone.
---