Oppo
Phones & Info News
Qualcomm today announced the Qualcomm Artificial Intelligence Engine, a package of hardware and software components meant to help developers bring AI-assisted apps and services to Qualcomm-powered handsets. The AI Engine is supported on the Snapdragon 845, 835, 820, and 660 mobile platforms, though it shines brightest on the 845, which has its own AI processing built in. The AI Engine relies on three core hardware components: the Hexagon Vector Processor, the Adreno GPU, and the Kryo CPU. On the software side, Qualcomm's AI Engine runs on the Snapdragon Neural Processing Engine, software that was created so developers can target the exact core they want powering their apps. The NPE supports Tensorflow, Caffe and Caffe2, and the Open Neural Network Exchange for developers. The AI Engine supports the Android Neural Networks API, which is baked into Android 8 Oreo, and gives developers access to Snapdragon hardware directly through the Android operating system. Last, the AI Engine banks on the Hexagon Neural Network Library so developers can run AI algorithms directly on the Hexagon Vector Processor. This powers machine learning and accelerates AI operations. Qualcomm says the sum of all these parts is real-time responsiveness, improved privacy, and enhanced reliability on the supported Snapdragon mobile platforms. Phone companies including Xiaomi, OnePlus, Vivo, Oppo, Motorola, Asus, ZTE, Nubia, Smartisan, and Blackshark were among the first to commit to using the AI Engine on future handsets. Qualcomm will be demonstrating the technology at the forthcoming Mobile World Congress trade show.
---
Qualcomm today said a handful of phone manufacturers from China have signed memorandums of understanding wherein they have agreed to purchase RF front ends from Qualcomm worth $2 billion. The companies in particular are Lenovo, Oppo, Vivo, and Xiaomi. The four will spend $2 billion in aggregate on Qualcomm's radios over a period of three years. The RF front end modules constitute power amplifiers, envelope trackers, multi-mode PAs, RF switches, filters, and antenna tuners that work across a rage of cellular technologies. They are the vital piece that connects the phone to the networks. Qualcomm says to-date that these phone makers have been using a component-approach in piecing together their radio solutions. Adopting Qualcomm's entire RF module should make it easier for Lenovo, Oppo, Vivo, and Xiaomi to bring handsets to market.
---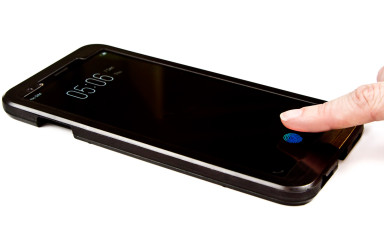 Synaptics today said of the five largest phone manufacturers in the world has agreed to use its Clear ID FS9500 optical, in-display fingerprint sensor. The FS9500 can scan fingerprints through the full thickness of smartphone cover glass, which means device makers can create sleek, button-free designs and still include a fingerprint reader on the front. Synaptics says the FS9500 was designed with "bezel-free infinity displays" in mind. This latest generation of Synpatics' technology can read fingerprints on wet, dry, or cold fingers, and the reader is always protected by the glass, making it durable and waterproof. Synaptics claims its sensor is twice as fast as 3D facial recognition tools, and comes and goes only when needed to authenticate the user. Synaptics didn't name the phone maker, nor did it suggest when a device with the Clear ID FS9500 might come to market. According to IDC, the top five phone makers in the third quarter of 2017 were Samsung, Apple, Huawei, Oppo, and Xiaomi.
---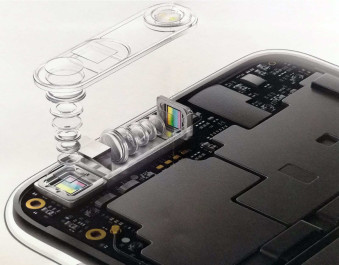 Oppo today announced a new camera module that hides a telephoto lens inside the phone chassis. The main camera makes use of a wide-angle lens. A rotating prism set inside the camera module can divert light 90 degrees through a secondary lens to a second imaging sensor. Oppo claims the arrangement creates lossless images even at 5x optical zoom. The prism is able to rotate in increments of 0.0025 degrees, allowing for precise tuning. Both the prism and the telephoto lens group can move to compensate for vibration in real time to help ensure sharp shots. Opponents didn't provide details on the camera sensor's resolution, nor did it suggest what phone might first include the 5x dual camera zoom. The company has spent more than a year developing the system, which has more than 50 components.
---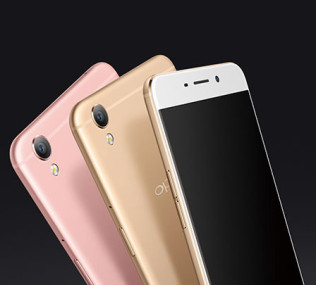 Oppo today announced the R9 and R9 Plus smartphones, two all-metal devices that feature an updated version of Oppo's Color OS. Both the R9 and R9 Plus run Color OS 3.0, which is based on Android 5.1 Lollipop, and is not as heavy as the previous version of ColorOS. The handsets fall into the affordable premium category. Oppo used a new manufacturing process to reduce the thickness of the side bezels, which is down to 1.66mm. Shared hardware features include fingerprint sensors, Oppo's Vooc rapid charging, 16-megapixel front-facing, wide-angle cameras, and 4 GB of RAM with 64 GB of storage.
R9 Plus: The larger of the two phones has a 6-inch full HD display, octa-core Snapdragon 652 processor, and a 16-megapixel Sony camera with an aperture of f/2.0 and phase-detection auto focus. The R9 Plus has a 4,210mAh battery.
R9: The R9 is a bit smaller than the R9 Plus thanks to its 5.5-inch full HD screen. It is powered by a MediaTek Helio P10 processor. The R9's main camera shoots 13-megapixel images and captures 4K video. The lens has an aperture of f/2.2. Its battery offers 2,850mAh of capacity.
The R9 Plus arrives in China April 12 for $505, while the R9 streets March 24 for $430. Oppo did not say if either phone will be made available to U.S. consumers.
---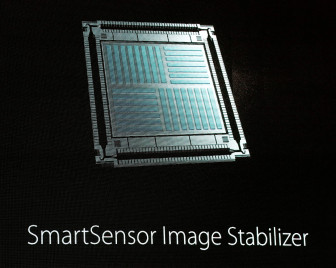 Oppo today debuted two new technologies at Mobile World Congress in Barcelona, one that promises higher-quality pictures and another that delivers faster-charging batteries. Oppo says it has created the first image stabilization system for phones at the sensor level. Rather than use optics (OIS) or software (EIS) to account for handshake, the sensor itself is mounted in a moving chassis that can adjust in three dimensions in order to compensate for movement. The results, claim Oppo, are much faster image stabilization and lower power requirements. Oppo plans to commercialize the technology in its future phones. The company also announced SuperVooc, the latest generation of its rapid-charging technology. Oppo's new algorithms are able to use 5W chargers to fully charge a 2,500mAh battery in 15 minutes. Oppo contends that its low-voltage solution is superior to competing high-voltage (10W) products, such as Qualcomm's Quick Charge, because it creates less heat and is more efficient. Oppo will use SuperVooc in handsets later this year.
---
Oppo today said it plans to reveal new power and camera technologies at next month's Mobile World Congress trade show. The company promised to show off a "groundbreaking power solution" and "unprecedented smartphone camera innovation" but it stopped short of saying it has new handsets on deck. Oppo recently said it shipped more than 50 million devices during 2015, which puts it in the top ten manufacturers of the world. The company sells smartphones that run ColorOS, its forked version of Android 5.1.
---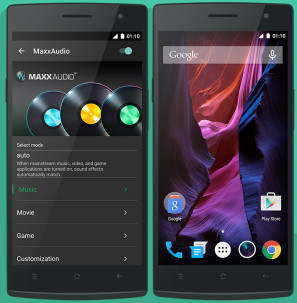 Oppo today began offering customers an alternative to its ColorOS. The company has created a new operating system based on Android 5.1 Lollipop that it calls Project Spectrum. Project Spectrum offers the advantages of speed and quick system updates from Google, while maintaining some of Oppo's core user interface features, such as screen-off gestures and Oppo's PureImage and MaxxAudio apps. Oppo said owners of the Find 7 and Find 7a handsets can download and install Project Spectrum directly. Further, installing Project Spectrum will not affect users' warranties. Oppo expects to make the alternate OS available to the R5 and R5s soon. Oppo said it believes Project Spectrum will appeal to customers in western markets that favor a more Google-like experience on their handsets. Oppo's ColorOS is an Android fork, which means that it relies on the Android base code, but doesn't include Google services. Oppo will release a version of Project Spectrum based on Android 6.0 Marshmallow early next year.
---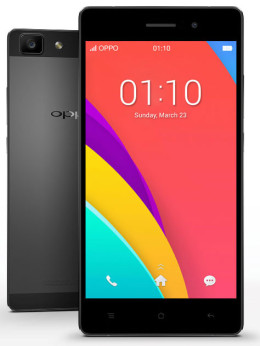 Oppo today announced two new handsets, the R7 Plus and the R5s (pictured). Both share thin and premium designs with internal specs such as 1.5GHz octa-core Qualcomm Snapdragon 615 processors, 3GB of RAM, 32GB of storage, and 13-megapixel Sony cameras.
R7 Plus: The larger of the two phones has a 6-inch, full HD AMOLED screen protected by Gorilla Glass 3, a 4,100mAh battery, and an 8-megapixel user-facing camera. The R7 Plus runs ColorOS 2.1, which is based on Android 5.1 Lollipop.
R5s: The smaller of the two handsets is an update to the R5 and has a 5.2-inch full HD screen, 2,000mAh battery, and a 5-megapixel user-facing camera. The R5s runs ColorOS 2.0, which is based on Android 4.4 KitKat.
The R7 Plus and R5s are available to North American buyers via the Oppo Style web site. The R7 Plus doesn't support U.S. LTE bands, but will run on the HSPA+ networks of AT&T and T-Mobile. It costs about $470. The R5s has limited support for U.S. LTE, and also runs on U.S. HSPA+ networks. It costs about $225. The phones are sold unlocked at full price.
---
Following reports of poor performance of its flagship Snapdragon 810 processor, Qualcomm today rounded up support from a handful of handset makers that plan to use the chip. LG and Xiaomi have already committed to using the processor in the G Flex 2 and Mi Note Pro, respectively, and reiterated their trust in the processor. Motorola, Sony, Oppo, and Microsoft today also offered statements in support of the processor and suggested they each plan to use the 810 in forthcoming handset designs. Last week, Qualcomm lowered its revenue outlook for the year after stating that a "large customer" decided to pass on using the Snapdragon 810 in its own flagship device. Earlier in January, Samsung claimed the 810 overheated. The Snapdragon 810 is a premium mobile processor with a quad-core design, advanced GPU, and support for Cat 9 LTE.
---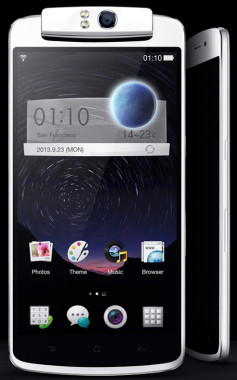 Oppo today announced that it will offer its N1 Android-based smartphone to U.S. consumers beginning December 10. Oppo, which is a Chinese hardware maker, is selling the N1 with a choice of operating systems. Consumers can pick Oppo's ColorOS Android skin, CyanogenMod, or both. The phone will allow users to switch from ColorOS to CyanogenMod if they wish with no hacking required. The other stand-out feature of the N1 is a swiveling 13-megapixel camera that can be aimed either at the user or away from the user. Other features include a 5.9-inch 1080p HD display, a 1.7GHz Qualcomm Snapdragon 600 processor with 2GB of RAM, and either 16GB or 32GB of storage. The N1 also includes a touch panel on the back for one-handed use. The phone will cost $599, and will be sold unlocked and without a contract.
---
A handful of mobile technology companies today announced the formation and launch of MobileBench, a consortium meant to help developers better benchmark their apps and services across today's mobile devices. The founding members include Broadcom, Huawei, OPPO, Samsung, and Spreadtrum, all of which met for the first time this week and demonstrated the first MobileBench benchmarking tool. The consortium has two major areas of focus: benchmarking mobile hardware, and how the hardware affects the user experience within applications. Developers and engineers have full control over the tools, and can alter parameters throughout the testing process, which delivers results immediately. The MobileBench Consortium is actively seeking new members and hopes to provide "objective ways to evaluate a mobile device's performance in the real world."
---