IFA 2017
IFA is Europe's big annual gadget show, and it increasingly plays host for new phone announcements. We're expecting news from LG, Samsung, Sony, Motorola, Huawei, and more. We're in Berlin all week bringing you in-depth hands-on reports.
All Sony Samsung LG Google more... Discuss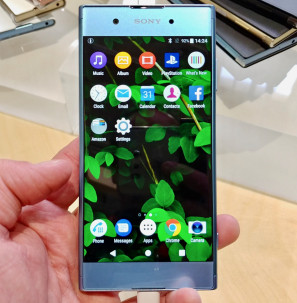 Sony today announced the XA1 Plus, a handset that finds some middle ground between the XA1 and XA1 Ultra. It's a mid-range handset that leans heavily on Sony's tired design language. The price point is more attractive than the hardware itself. Here are our initial thoughts on Sony's latest Android smartphone.
---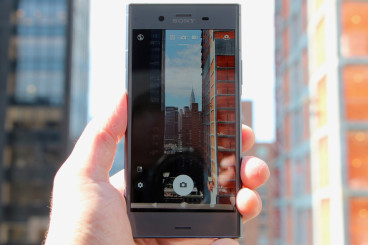 Sony's latest flagship smartphone is the Xperia XZ1. The phone largely carries over the design we saw on last year's XZ handset, but manages to stuff the chassis with a slew of new and exciting camera tricks that make a compelling case for the XZ1. Here are our initial impressions.
---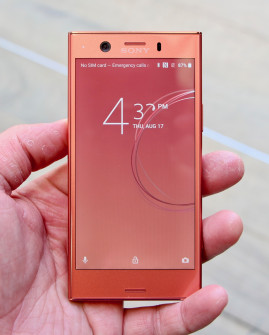 The Xperia XZ1 Compact is a true miniaturized version of the larger XZ1 flagship handset. It includes nearly every single feature offered by its bigger brother, but stuffs them into a more compact and usable piece of hardware. Here are Phonescoop's first impressions of the Sony Xperia XZ1 Compact.
---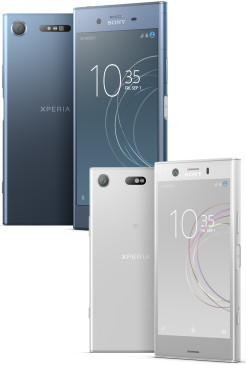 Sony today announced the XZ1 and XZ1 Compact smartphones, two metal-clad flagships that pair novel features with classic Sony looks. The phones share nearly all specs and capabilities, with the XZ1 Compact downgrading only a few components due to its smaller size. Both phones are powered by a Qualcomm Snapdragon 835 processor with 4 GB of memory and 64 GB of storage. The most important feature offered by the XZ1 and XZ1 Compact is the camera, which is a 19-megapixel Exmor RS memory stacked image sensor, the same one found on the XZ Premium from earlier this year. It is able to capture slow-motion video at 960 frames per second and includes a predictive capture mode, autofocus burst, anti-distortion shutter, predictive hybrid autofocus, and 5-axis optical image stabilization. The front camera has a 13-megapixel sensor with f/2.0 aperture and a wide-angle lens. The XZ1 and XZ1 Compact include Sony's new 3D Creator app, which lets people scan objects using the devices' cameras. The software runs in four modes: face, head, food, or freeform, allowing you to capture 360-degree views of just about anything. The resulting 3D images can be shared via most messaging platforms and users can enhance them with stickers, use them as avatars, or even send them to 3D printers for printing. Other shared features between the phones include support for LDAC, digital noise cancellation, stereo speakers with front surround recording, Bluetooth 5.0, NFC, GPS, and WiFi. Both phones include a 2,700mAh battery with Qnovo Adaptive Charging and Qualcomm Quick Charge 3.0. They rely on Qualcomm's X16 modem and support wireless data speeds up to 1 Gbps. The phones are rated IP68 for protection against water and dust. The XZ1 features Sony's loop metal design language and has a 5.2-inch HDR display with the Sony Bravia Engine and full HD resolution. It goes on sale September 19 for $700. The XZ1 Compact relies on Sony's blocky compact design made from glass fiber and has a 4.6-inch 720p display. It goes on sale October 4 for $600. Sony says the XZ1 and XZ1 Compact will be the first phones to ship with Android 8 Oreo.
---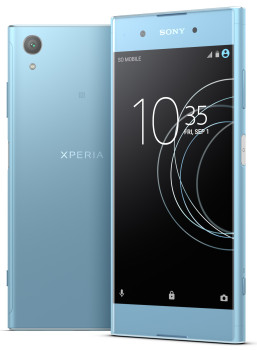 Sony today announced the Xperia XA1 Plus, an update to last year's XA1. This media-focused phone features a metal build with a 5.5-inch full HD display. It is powered by a MediaTek Helio P10 processor clocked at 2.3 GHz with 3 GB of memory and 32 GB of storage. Sony gave the XA1 Plus a 23-megapixel Exmor RS main camera with an f/2.0 aperture and Hybrid Autofocus. The lens has a wide-angle of view and supports HDR photo/video capture, video stabilization, and 5x zoom. The selfie camera has an 8-megapixel Exmor RS image sensor at f/2.0. It also includes HDR image capture, anti-shaking tools, and Sony's gesture shutter. Sony was sure to give the XA1 Plus its SmartAmp technology for wired headphones, as well as ClearAudio+ and stereo recording. The phone has a large 3,430mAh battery with Qnovo Adaptive Charging for better battery health, as well as Sony's Pump Express+ 2.0 for rapid power ups. The XA1 Plus ships with Android 7 Nougat and a bundle of Sony-branded apps and services. The phone supports the LTE networks of AT&T and T-Mobile. Sony says the Xperia XA1 Plus goes on sale October 20 for $380. It will be available unlocked online from Amazon.com.
---