Nokia Announces the 41MP PureView 808
Article Comments 12
Feb 27, 2012, 3:16 AM by Eric M. Zeman
updated Feb 27, 2012, 3:29 AM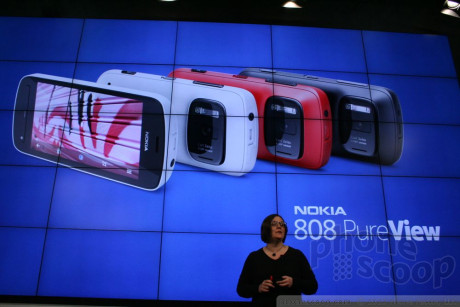 Nokia today announced a new digital imaging phone based on the Symbian Belle platform that boasts a 41-megapixel camera. The camera has new technology that can compress the information from seven megapixels down into one megapixel, which allows for amazing zoom capabilities. The phone also captures 1080p video with surround sound audio. It supports Dolby Digital 5.1 surround and the latest Symbian software from Nokia. It ships later this year.
"the ability to zoom in to see incredible detail.."
i know a lot of peeping toms and paparazzi's are going to get this 🤤
Holy #+&$!!! On the other hand, I wonder how much storage I'll need for each picture?
41 mega pixels ...
you sure this is not a typo?

😕
Remember the N-Gage? Well, they should call this the N-Sane!
Because 41MP is just off the wall crazy! 🤣