LG Announces Optimus Vu with 5-Inch Display
Article Comments 14
Feb 19, 2012, 9:10 AM by Eric M. Zeman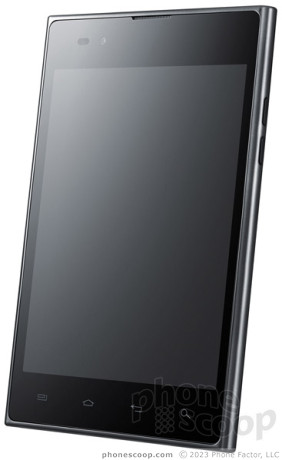 LG today revealed the Optimus Vu, a new Android phone that boasts a five-inch, in-plane switching display with a 4:3 aspect ratio and 1024 x 768 pixels. The device will include a stylus, similar to that of the Samsung Galaxy Note. The Optimus Vu will ship with Android 2.3 Gingerbread, though LG says it will be updated to Android 4.0 Ice Cream Sandwich within three months of its release. The Optimus Vu is powered by a dual-core 1.5GHz Qualcomm processor; supports DLNA, HDMI, and Wi-Fi Direct; includes 32GB of storage and a 2080mAh battery; and includes an 8-megapixel main camera with LED flash and a 1.3-megapixel user-facing camera for video chats. The LG Optimus Vu will ship in select markets starting in March.
with stylus? lawsuit is coming!
apple will be suing them for copying their NOTE with stylus.
wait, NOTE is from Samsung, when you know you the best, you dont need to sue!
The "Best" apparently can't support 10 month old hardware with a new OS release because of the crappy UI layer they stuck over it…..
Still very wary of LG
LG droids tend to be cool at first, but they usually abandon the product faster then any other manufacturer. They introduce a new concept but do nothing to keep it relevant and take forever to fix bugs on their dual-core devices.

Just remember the cautionary tale of LG G2X
You are so right Phone Revenger, I have had LGs for the most and when they came out with the Revolution 4G I bought it and it is a **** phone after they forced Gingerbread on it and now it is discontinued not even a year. I am getting thye Razr and go...
(continues)
Looks kinda like a you-know-what….
Looks a lot like a Nokia Lumia, only squatter.
this is seriously cool
Anybody know if/when it's coming to Big Red? Too bad it has a phone chip in it, I'd buy it as a small tablet lol.
Not sure, but it is a GSM phone. But, LG is big with CDMA so don't think it would a big deal for them to make a version for that.