Review: Samsung DoubleTime for AT&T
Form Basics Extras Wrap-Up Comments
Media Camera Photos/Video Browse/Customize Extras
Photos
The DT's camera performed well for a lower-end phone. The options give you enough control that you can capture good images, though it is often impractical to make adjustments if you're in a hurry to catch a shot.
The images I captured were decent, though some suffered from focus, white balance, and exposure troubles. You'll be able to get Facebook-worthy shots every now and then, but the DT won't replace a dedicated point-and-shoot. Stick to a real camera for important occasions.
AD article continues below...
Video
The highest quality video setting on the DT is 320 x 240. That's pretty crummy... and so is the video. It's hazy and soft, colors are muted, and there's plenty of lost details in shadows. When you don't have any other tools available, the DT will be able to capture the moment, but you're probably not going to want to watch it anywhere other than on the phone itself.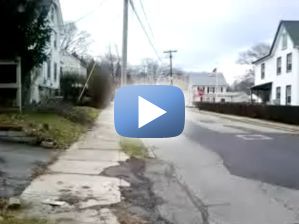 MPEG-4 format (viewable with QuickTime)
File size: 3 MB