Review: Samsung DoubleTime for AT&T
Form Basics Extras Wrap-Up Comments
Is It Your Type? Body The Three S's
Dec 24, 2011, 2:21 PM by Eric M. Zeman @zeman_e
Samsung hopes the DoubleTime will coax the QMD faithful to make the leap to Android smartphones. But is that a smart decision?
AD article continues below...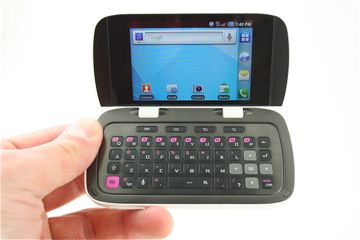 For fans of the quick messaging device (QMD,) there has been a drought of new hardware in recent months — at least as far as feature phones are concerned. Many of the QMDs have shifted to the Android platform, and that brings us to the DoubleTime, a sideways clamshell messaging phone from Samsung that attempts to bring Android not to the masses, but to the mass messenger.
No messages