HTC Hero S Designed For Sprint
Article Comments 11
Oct 13, 2011, 5:38 PM by Rich Brome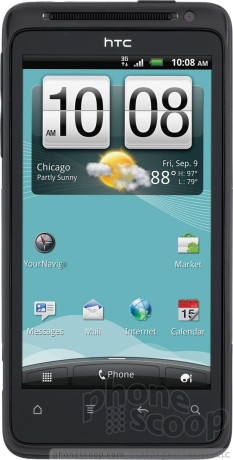 The US version of HTC's Hero S - just released for US Cellular - contains hardware supporting Sprint's unique network, including WiMAX, and CDMA in the ESMR (old iDEN) band, according to the FCC approval documents for the phone. Much like the Motorola Electrify for US Cellular is essentially the Photon with WiMAX disabled, HTC has done the same for the Hero S. The FCC has approved a version of the Hero S for Sprint with WiMAX, and a distinct variant for US Cellular that FCC documents describe as having WiMAX "operation disabled by software change only." The original Hero was Sprint's first Android phone. The new "S" model contains major upgrades, including a 1.2 GHz Snapdragon S2 processor, qHD display, global GSM/WCDMA roaming, and a front-facing camera. Sprint has yet to announce plans to carry the Hero S, and HTC and Sprint declined to comment.
PH44100-Kingdom-EVO Design 4G-HeroS
Ok guys I have question. Lots of press on the HTC Kingdom was written and then it was called the EVO Design 4G and now the HeroS was traced back to PH44100.

So where are the specs on the EVO Design 4G if it isnt the PH44100?
This phone is called the Hero S generically, and US Cellular is using that name. Sprint may use a different name.
You were right. It's the EVO Design 4G.
We were right: EVO Design 4G
...and it looks like we were correct. The Hero S = EVO Design 4G for Sprint. You heard it first from us! 🙂