Review: Samsung Convoy 2
Form Basics Extras Wrap-Up Comments 10
Is It Your Type? Body The Three S's
Sep 22, 2011, 6:23 PM by Eric M. Zeman
Samsung's latest clamshell for Verizon Wireless would be an ideal tool for Rambo to take into the bush for some weekend adventuring.
Advertisements article continues below...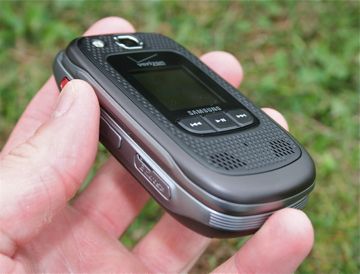 The Samsung Convoy 2 is a no-nonsense, take-no-prisoners handset for the likes of John Rambo or Colonel Braddock. Need to ford streams, traverse rocky ridges, or tromp through a desert? The Convoy 2 will take you there and back again with no complaints.
No messages