Hands-On: Samsung Galaxy S II and Epic 4G Touch
Intro AT&T Sprint: Epic 4G Touch T-Mobile Comments 11
Aug 30, 2011, 7:20 PM by Eric M. Zeman
updated Aug 31, 2011, 11:55 AM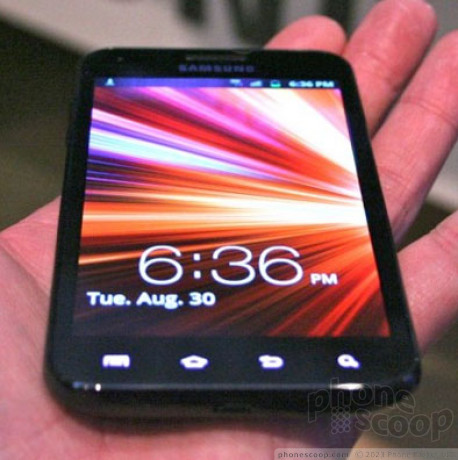 Samsung revealed its Galaxy S II variants for the U.S. market with AT&T, Sprint, and T-Mobile. Phone Scoop goes hands-on with the latest flagship device from Samsung.
Advertisements article continues below...
Samsung is bringing the Galaxy S II to the U.S. in three different flavors. Though the handset was first announced at Mobile World Congress in February, the U.S. variants all feature some notable differences when compared to the global version.
Putting all three through their paces, each of the variants has an identical version of TouchWiz on top of Android 2.3 Gingerbread. The displays were insanely impressive, as was the speed of the user interface and responsiveness of the devices.
Here is Phone Scoop's hands-on impression of each of the new handsets for AT&T, Sprint, and T-Mobile.
They are all essentially the same phone. Only difference is the screen size and shape of the corners. Otherwise, they are identical.
Mango Version??
I thought the Galaxy S2 was also going to have a WM version? What carrier will that be on?
Who cares? I don't understand why any manufacturer would put WP on their phone - what a waste of effort. WP was stillborn with very few people actually using the OS. WP is 4th in a 2 horse race...
QWERTY?
The main reason ppl picked the EPIC over the EVO was the keyboard. Why did they abandon that?

Unless there is an EPIC II coming out this is a fail on their marketing part.
Physical keyboard?
It's a shame that no Verizon version is ready.

And I would really like to see a higher resolution display. Especially for a screen as big as the Sprint's Epic.

And speaking of the Sprint's Epic - they dropped the physical keyboard?

I would suggest Samsung to offer the same phones, with higher resolutions, and physical, 5-line keyboards. Some of us just like real keyboards too much and aren't ready to give it up.