Review: Motorola Droid 3
Form Basics Extras Video Wrap-Up Comments 4
Is It Your Type? Body The Three S's
Jul 25, 2011, 2:48 PM by Eric M. Zeman @zeman_e
Motorola takes a third shot at the famed Droid for Verizon Wireless. The Droid 3 follows the bigger-is-better approach, with a massive display and new 5-row keyboard. Despite the improvements to the hardware, the Droid 3 isn't perfect.
AD article continues below...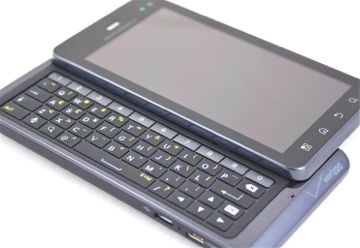 If you're into trilogies, you'll be happy to know that Motorola's Droid 3 is a worthy follow up to the first two installments. With a bigger, better display and a bigger, better keyboard, what's not to like? Well, we found a few things.
oh hell naw
Toy Story 3 was the best one yet. It was funny, sad, suspensful.. and it was the first animated movie where I almost cried. Bad comparison 😡
LOL.

What, then?

Army of Darkness?

Chasing Amy?

Spiderman 3?

X-Men: The Last Stand?