Review: Samsung Replenish
Form Basics Extras Wrap-Up Comments 6
Is It Your Type? Body The Three S's
May 20, 2011, 5:22 PM by Eric M. Zeman
Samsung offers yet another Earth-friendly handset for the Sprint network, this time in the shape of a monoblock Android QWERTY smartphone. The Replenish should renew your faith in the power of recycled materials.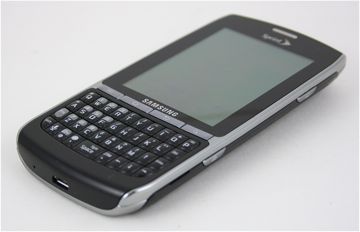 Are you a tree hugger? Do you lead a green life? Do you monitor your carbon footprint? Is environmentalism and preservation a mainstay in your life? Then perhaps Samsung's Replenish - a recycled and recyclable Android smartphone - would be a good choice for you.
Close
Would love to see a form factor like this with a good camera and processor.