Review: LG G2x
Form Basics Extras Wrap-Up Comments 1
Is It Your Type? Body The Three S's
Apr 22, 2011, 10:44 AM by Eric M. Zeman @phonescooper
updated May 1, 2011, 10:20 PM
LG kicks it up a notch with the G2x, its flagship Android smartphone, which has an 8 megapixel shooter and can capture full 1080p HD video. How does it measure up against the competition?
AD article continues below...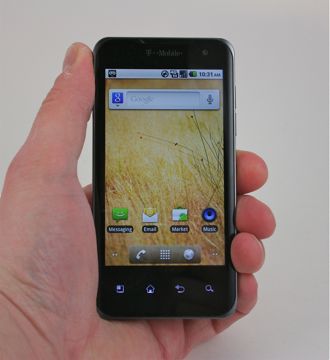 T-Mobile lands another winner in the LG G2x, its latest Android superphone. This slab of smartphone kit is one of the best looking handsets to come from LG. Does the performance match its good looks?
Otterbox cases...not available?
😡

Nothing has become available for this, t-mobile version, phone yet. Aren't they all the same? In my experience, Otterbox cases have always been the best protection for any phone. Any word on a new product for this phone?