Review: Samsung T259
Form Basics Extras Wrap-Up Comments 1
Is It Your Type? Body The Three S's
Mar 11, 2011, 2:12 PM by Eric M. Zeman
updated Mar 18, 2011, 1:13 PM
Samsung kicks out a stellar voice phone for T-Mobile. See why Phone Scoop recommends the T259 flip phone for those who have the gift of gab.
Advertisements article continues below...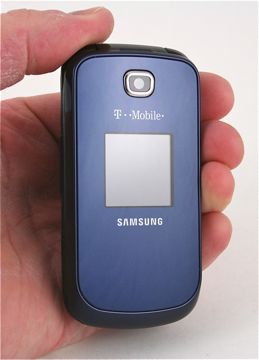 You probably won't find the Samsung T259 sitting in a shiny, well-lit display case at your local T-Mobile retailer. No, the spotlight is firmly on today's smartphones. That doesn't mean voice-centric handsets such as the T259 aren't a good buy. For those who do naught but make calls and want to skip all the fancy doo-dads, Samsung's T259 has plenty of appeal.
Why?
I understand the market for phones like this exist, and I'm very glad to see they aren't going anywhere for that market... but why is the phone so sleek on the outside and cheap on the inside?

That bugs me. lol.