MetroPCS Launches Huawei M735 for $99
Article Comments 4
Jan 18, 2011, 2:09 PM by Eric M. Zeman
updated Jan 18, 2011, 3:43 PM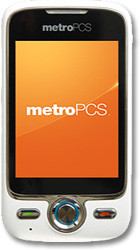 MetroPCS today began selling the Huawei M735, a bar-style phone that runs BREW and had a 2.8-inch touch display. The M735's stand-out features include a 3 megapixel camera, stereo Bluetooth, MP3 player, speaker phone and support for microSD cards up to 8GB. The M735 costs $99 and plans start at $40 per month.
M735?
M175 is not the correct name I guess.
I might go.down to the metro pcs store and check this phone out.!!!!!! Does anyone know when the new metrOpcs 4g android will be 😡 .released?????
this is not a bad phone for metro pcs
not a bad price for a touch screen phone

consider 99 bucks .. 40 dollars a month and its a great music player and has many good features.

metro pcs is doing a great job i think i dont hear any complaints.

the only people that complain are the ones who pay 120 dollars a month for very expensive at&t or something and are jealous ..

i have sprint and if i leave i will go back to metro if i need to save the bucks