Review: Sony Ericsson W810
Form Basics Extras Video Wrap-up Comments 42
Camera Pictures and Videos Browse / Customize Other
Clock
The time and date are normally displayed on the home screen. After the phone is idle a short time, the screen dims. During this period a press of any button will bring the backlight up to full strength to read the time. About a minute after the phone is idle, the screen turns off altogether. Once this happens, a quick press of either volume button will bring up a clock and status display with large text that is easy to read in any conditions.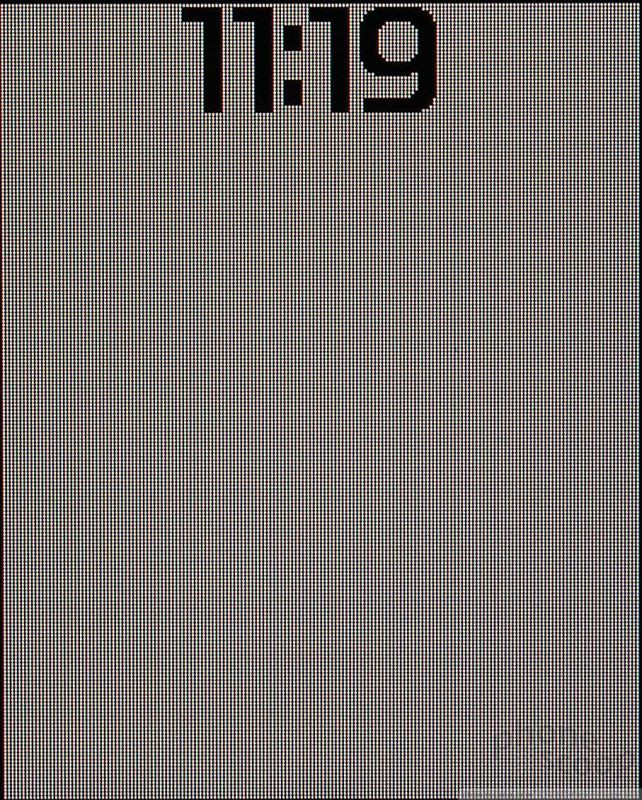 Bluetooth
The W810 features all the same Bluetooth profiles as its previous high end phones. Most notably, this includes headset, hands-free, OBEX and dial up networking. It also supports less critical but useful profiles such as sync and HID remote, which allows the phone to act as a remote control for a Bluetooth enabled PC.
AD article continues below...
About the only profiles this phone lacks are A2DP (stereo audio) and AVRC, which allows for playback and control of audio devices. Sony Ericsson has not put these in any phones yet, but it would be nice to see them in Walkman phones considering many new audio devices are launching with these profiles.
Java
The W810 scored a 4150 for JBenchmark's MIDP 1.0 test and 295 for the MIDP 2.0 battery. These are among the top scores for feature phones, but still behind most smartphones, and only slightly ahead of new midrange models like the W600.
Other Features
All modern Sony Ericssons sold here feature a standard suite of applications. This includes an excellent alarm clock which will work even if the phone is powered off, a countdown timer and stopwatch. It also includes other useful tools like a calculator and voice memo.
The Walkman software allows you to drag MP3 and AAC (even M4A) files into the phone's music folder and it will play them. The Walkman player is capable of reading ID3 tags on MP3 files and will sort them by artist and then album, however it is not capable of reading track number from the tags, and so will play the songs in an album alphabetically by song name. Nor is the Walkman software capable of sorting music by album first. Thus if you load a compilation album onto the W810, the only way to get it to play back is to create a playlist for it. With improved support for M4A files throughout the phone, the player now reads AAC ID3 tags correctly.
Transferring songs from your computer to the phone is a slow affair. Even though the W810 is USB 2.0, it does not appear to be USB 2.0 high-speed, like the new iPods are. Songs take about a 20-30 seconds each to transfer instead of about a second. Although we couldn't try the PC software, reports are that using Sony's software to transfer files is even slower. The fastest way to transfer songs to the phone is popping the Memory Stick card out and using an external card reader.
The W810 supports sync to a variety of operating systems and applications. It is not natively supported in iSync 2.2, however there is a plug-in that enables full iSync compatibility for the phone over Bluetooth.