BlackBerry 8980 Revealed by FCC
Article Comments 18
Nov 30, 2010, 9:00 AM by Eric M. Zeman @zeman_e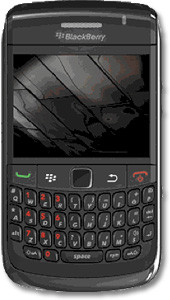 New documents seen on the Federal Communications Commission web site provide details about an unannounced BlackBerry handset. The 8980, which appears to replace the Curve 8900, has quad-band GSM/EDGE radios in addition to Bluetooth and 802.11b/g/n Wi-Fi. Pictures published by the FCC show the 8980 to have a full QWERTY keyboard, 3.2 megapixel camera with flash, optical trackpad, and 3.5mm headset jack. Research In Motion has not officially announced this handset, and neither have any U.S. carriers.
Seriously??
Come on RIM, you still put that radio crap of EDGE into your already outdated phones and keep on remaking each single model out there by branding them as "NEW" and just adding one or two little things.
Explain to me the differences between the iphone, iphone 3g, iphone 3gs, and iphone 4???? Pretty much one or two little things like a front facing camera and video capabilities, pretty much all the same
I know. It's just more, and more, and more of the same from RIM.

When I read headlines on Phone Scoop introducing so called "new" smartphones from RIM, I just think to myself "blah, blah, blah, just more of the same.
it's a 9700 without 3G
What is the difference between this one and the BB 8930/8920???

A flash for the camera?

Go home blackberry.
Agreed, bye RIM, hello ANDRIOD!!! 🙂 😁
I own a Blackberry, a 9700. My first Blackberry and surely my last.
Waiting....
...for the "4G bb code named Triton" if it is not what i hoped it would be or not what BB promises i might just have to jump ship and head to the HTC EVO, i love my BB just wish they keep up and propel forward.
Cannot see the need for this
Since AT&T is phasing out all non-3G BlackBerry's and T-Mo is touting their HSDPA+ as 4G, what carrier is for? Fail, RIM!
Maybe they could sell this as a cheap prepaid alternative?