Review: Huawei Ascend
Form Basics Extras Video Tour Wrap-Up Comments
Is It Your Type? Body The Three S's Touch
Nov 11, 2010, 2:24 PM by Philip Berne
The Huawei Ascend is the most affordable Android phone on the market, available without a contract on Cricket Wireless. Can it rise above its meager asking price?
AD article continues below...
Is It Your Type?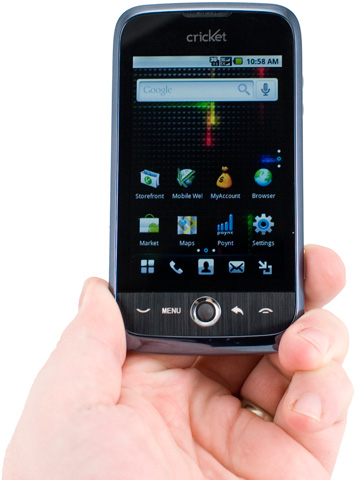 The Huawei Ascend is a terrific bargain on Cricket's lineup. It's a full-fledged Android smartphone, available without a contract, for about the same price you'd pay for a carrier-subsidized smartphone on one of the big four networks. Sure, it can't match a Droid in specs, but is it still a smart buy?
No messages