Review: LG dLite
Form Basics Extras Video Tour Wrap-Up Comments
Is It Your Type? Body The Three S's
Aug 2, 2010, 9:18 PM by Philip Berne
The LG dLite is a tall order for one of LG's first T-Mobile phones. The stylish flip nailed the basics, but is this phone all about looks?
AD article continues below...
Is It Your Type?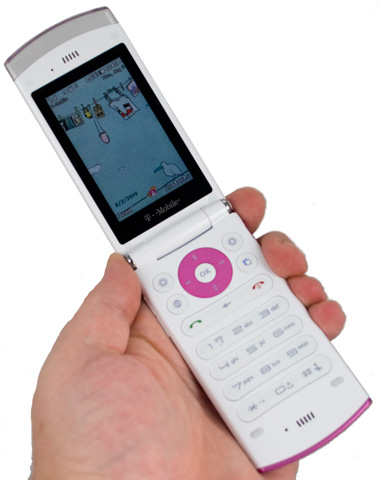 The LG dLite is a fun, colorful flip phone with a unique style and plenty of flashing lights. It offers a playful menu design, though beneath the surface you'll find a familiar set of features. It might be lacking in advanced capabilities, but it comes through in plenty of ways that count.
No messages