Review: Samsung Intercept
Form Basics Extras Video Tour Wrap-Up Comments 3
Music Camera Image Quality Browse / Customize Extras
Photos
The Samsung Intercept produced a few nice images, though there were some bad apples in the batch. Image quality was just fine outdoors, but fell apart dramatically inside, under lower light conditions. On a bright, sunny day, colors looked vibrant and accurate and details were apparent, though noise could still be a problem. The camera also has trouble keeping red hues in line, like many small sensor camera phones. The camera could produce some nice depth of field effects, especially in macro mode, but focal depth could be a problem. In the picture of a hanging basket plant below, a spider web has completely disappeared as the camera aims at the background instead of the subject. But with some practice and a ton of shots, I liked some of the pics I got from this phone.
Indoors, image quality dropped precipitously, even under good lighting. The camera has no flash, so I had to rely on outdoor light seeping in or bright room lights. In the picture of a cappuccino in a Guinness glass, even though it was obviously bright outside, there is a circus of noise in the image. In the picture of my toys, the light is not only uneven, but all the brightly colored plastic seems to give off an eerie glow.
The best of these images would be fine for Facebook or sharing with large groups, but not suitable for printing. At worst, I might pass these indoor shots along as MMS messages, but not as full resolution Facebook shots.
AD article continues below...
Video
Video fared worse than still photography on the Samsung Intercept. My videos looked strangely dark and cloudy. Even though my day of testing admittedly wasn't cloudless, the video makes it seem like dark storm clouds were approaching. Inside, the light takes on a yellowish cast, but outdoors the white balance skews pink. Motion wasn't as much of a problem as I was expecting, but when video quality, even on a nice, sunny day, is so poor, I couldn't imagine relying on this camcorder.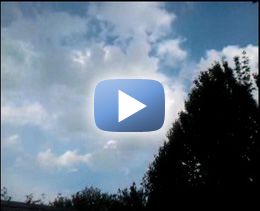 3GPP / MPEG-4 format (viewable with QuickTime)
File size: 1.3 MB