Review: Samsung Intercept
Form Basics Extras Video Tour Wrap-Up Comments 17
Is It Your Type? Body The Three S's Touch
Jul 27, 2010, 3:57 PM by Philip Berne
The Samsung Intercept is a cute little Android phone, and one of the few with a full QWERTY keyboard. Is it a better choice than the bigger, older Samsung Moment?
Advertisements article continues below...
Is It Your Type?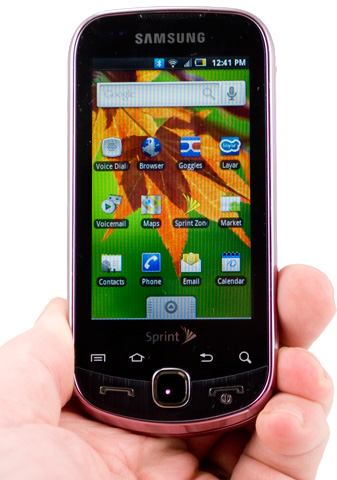 The Samsung Intercept is more than just the Samsung Moment's little cousin, but it's also much less. The Intercept comes in a smaller size at a lower launch price, and with a slightly tweaked interface, compared to the nine-month old Moment. But with the Moment hanging on in Sprint's lineup and even more powerful Androids around the corner, is the Samsung Intercept worth a look?
Why even bother...
...with Rev. 0 EVDO? Doesn't make sense.
The people to whom this phone is marketed won't miss Rev A. Anyone else should go with the Moment/Epic.
I totally see both points of view however as a sprint employee I have to say that he is right.. this phone is targeted to the teens that are on their parents data share plan at a economical price point.. and even though its low. Sluggish, its a HUGE ...
(continues)