Review: iPhone 4
Form Basics Extras Wrap-Up Comments 100+
Multimedia Camera Image Quality Browse / Customize Extras
Bluetooth
Bluetooth worked well on the iPhone 4. I was able to pair the phone with my Bluetooth headset and a set of stereo Bluetooth speakers with no trouble. If you pay for the service, you can use Bluetooth to tether your laptop to the iPhone 4's Internet connection. Unfortunately, you can't transfer files to and from the iPhone 4 over Bluetooth. No luck sending pictures or music files to and from the device wirelessly.
Clock and Calendar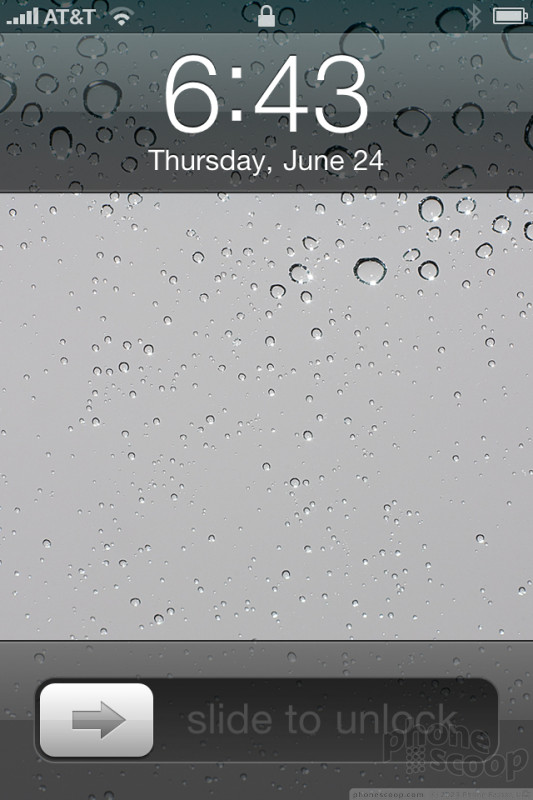 The iPhone 4 gets a big clock on the lock screen and a smaller clock in the top notification bar, which is present in almost all apps. There is a full clock app where you can set up numerous world clocks and alarms. There's also a stopwatch and a countdown timer. The calendar app works very well, too. It looks great, and I had no trouble synchronizing the calendar with my Exchange service.
AD article continues below...
GPS
Though there are many location based services and navigation apps available from the App Store, the iPhone 4 comes preloaded with very little in the way of maps and directions. There is a nice version of Google Maps on board, and it offers satellite views and solid points-of-interest searching. But you won't get free turn-by-turn directions on this device like you will on Nokia's phones with Ovi Maps or newer Google Android phones. Still, if you don't mind paying, there are plenty of good navigation options available, including AT&T Navigator, a TeleNav app, and apps from Navigon, TomTom and many others.
Other Extras
The iPhone is the best gaming platform among all smartphones, and it might even rival dedicated portable gaming devices. Motion sensitivity works very well, so you can steer a car or fly a plane just by twisting the phone around in space. There are also plenty of A-List games available from the best development and publishing houses. The iPhone 4 adds gyroscopic functions, which should add even more motion sensitivity and better control options. The phone also packs a powerful processor and loads of RAM. It's easy to see why the top selling apps in the App Store are games.