Review: LG Chocolate Touch
Form Basics Extras Video Wrap-Up Comments 28
Is It Your Type? Body The Three S's
Dec 3, 2009, 7:11 PM by Eric M. Zeman
LG offers up its third version of the Chocolate phone for Verizon Wireless, this time bringing a touch user interface to the mix. It lives up to the Chocolate's music-rich heritage, but leaves a bitter aftertaste.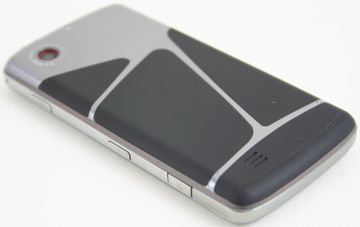 If you're looking for a fancy touch phone that puts the music experience first, then perhaps the new LG Chocolate Touch is for you. I doesn't quite have the heavy app-lifting power of a smartphone, but it offers a decent touch-based user experience, a shiny design, and solid music features.
Anyone having issues with this one?
I have used this one slightly and sold it plenty of times. I would just like to know if any of you out there are having any issue at all with it. thank you for your feedback.
I'll say this much...
...it's certainly a good looking handset.