Verizon Officially Announces the LG Chocolate 3
Article Comments 16
Jul 11, 2008, 7:30 AM by Eric M. Zeman @zeman_e
updated Jul 10, 2019, 6:05 PM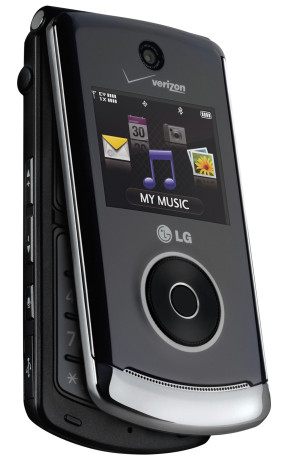 Today Verizon Wireless announced the new LG Chocolate 3 music-centric phone. The Chocolate 3 is a folding-style phone, unlike previous Chocolates, which were sliders. The new one is a clamshell, and has a scroll wheel on the outside for accessing and interacting with the media player. It will support the new V CAST with Rhapsody music service recently announced by Verizon. It also has a FM transmitter, can support microSD cards up to 8GB, and has a micro USB port for charging. It has Bluetooth 2.0+EDR and has stereo Bluetooth. It will cost $130 after rebate with new two-year agreement. l
it's too bad they went away from their old design
it's too bad they went away from their old design.. i love the old slider
no... this is a great move and if you want a slider get the decoy. The old chocolate was a service nightmare for stores, the cable in the slide went bad on many of them from sliding it over and over again.
Well isn't this just a re-purposed LG 8600?

I know it is a different phone but tht is what it looks like.
Nice big exterior screen
You can look at pix, text, calendar, music... from the front screen
at least thats what this photo leads us to believe... it would be really nice if it could though
oh yes, it's huge...half the size of the RAZR2 😲