Sony Serves Up New G Series
Article Comments
Feb 10, 2008, 2:21 PM by Eric M. Zeman
updated Feb 10, 2008, 6:38 PM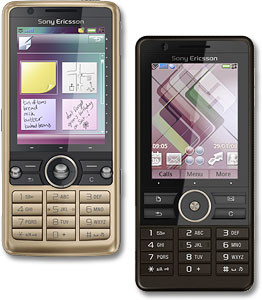 Sony Ericsson announced the new UIQ-based G series phones today, including the G700 and G900. Both are bar-style phones with touch-screen user interfaces on 2.4-inch displays. In addition to stylus input like previous UIQ phones, the G series has several applications tweaked for finger-touch, including a top-level shortcut menu, photo navigator, and "sticky notes" application. Both have Sony Ericsson's music applications and FM radios with RDS and stereo Bluetooth. They each have tri-band GSM/EDGE 900/1800/1900 and 2100MHz HSDPA radios.
G700: The G700 features a 3.2 megapixel shooter with image stabilizer.
G900: Features unique to the G900 are a 5 megapixel camera with auto-focus and 802.11b/g Wi-Fi. The camera sports an innovative feature where users can simply touch the part of the viewfinder where they want the camera to focus.
Both will be available in select markets in the second quarter of this year.
No messages