Review: LG Lotus
Form Basics Extras Video Wrap Up Comments 7
Music Camera/Gallery Photos/Video Browse/Customize Extras
Photos
Pictures taken with the Lotus are solid. I was pleased with all the images I captured, even those taken indoors. The camera does a good job of figuring out white balance and exposure correctly. Most images were sharp and clean and showed little to no grain. Colors looked good, and light sources such as windows or lamps didn't confuse it too much. No only will you be sending pictures taken with the Lotus to your FaceBook or MySpace pages, you may even choose to print out a few 8x10s and be proud of the quality.
Video
The Lotus's video capabilities matched its still images. Video was steady and free of any odd jitters or distortion if you pan the camera around. There was no ghosting or smearing, and the video recorder adjusted well to large changes in the amount of light available. The videos looked good, no doubt.
AD article continues below...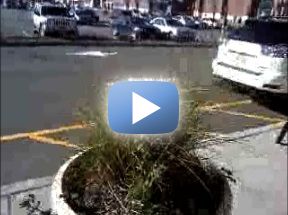 3GPP2 / MPEG-4 format (viewable with QuickTime)
File size: 509 KB