Blu's G91 Max Offers Flagship Features for Less
Article Comments 3
Feb 23, 2022, 3:01 PM by Rich Brome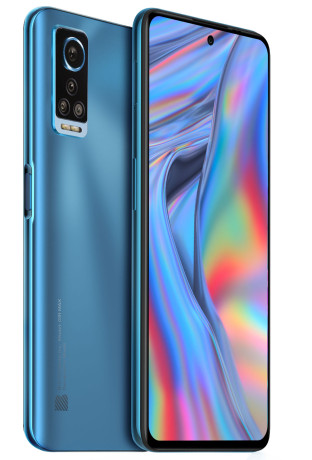 Blu has launched the G91 Max, a follow-up to its G91 Pro affordable gaming phone. For just $250 (or less), the phone offers a large 6.8-inch FHD+ display, a 108-megapixel Samsung main camera, large 5,000 mAh battery, 18W fast charging, 10W wireless charging, reverse wireless charging, and a generous 8 GB of RAM. It has only basic support for US 4G networks such as AT&T, supporting domestic LTE bands 2, 4, 5, 12, and 13. Blu says the phone is available for just $150 ($100 off) in a "a flash deal while supplies last", however it's currently listed on Amazon for $180. The phone is powered by a MediaTek Helio G96 chip and runs Android 11. It has 128 GB internal storage and supports memory cards. It has a side-mounted fingerprint reader and 16 megapixel selfie camera. It's available in either Spectrum Grey or Sky Blue.
Blu in America
If Blu wants to be a serious competitor in the US market they need to start supporting a lot more US frequency bands.
totally agree, they dont have any idea on how to do a full carrier cert
Yeah, I don't know who that's aimed at with that kind of data support.