Amazon Enters the Ring with Luna, its Game Streaming Service
Article Comments 2
Sep 24, 2020, 5:27 PM by Rich Brome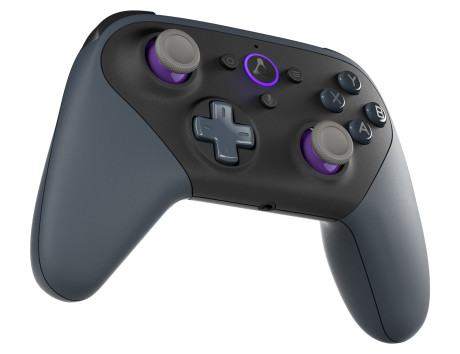 Amazon today announced Luna, the company's entry into the new field of cloud-based gaming. The service will be available on a variety of platforms, including iOS and Android. Starting today, gamers can sign up to request an invitation for the "early access" period that starts next month. It will cost $6/month during "early access". Final launch date and pricing were not announced. The iOS version will be available from the start and runs as a web app, thereby sidestepping the App Store policies that have tripped up Google Stadia and Microsoft xCloud on iOS. The Android version will be available in a few weeks. Although gamers can use their own Bluetooth game controllers, Luna works best with the official Luna controller, which runs $50. Like Google's Stadia controller, it connects directly to the cloud via Wi-Fi, offering lower latency. The Luna controller has built-in Alexa, which can launch games by voice, for example. Luna offers Twitch integration, and makes it easy to pause a game and pick up right where you left off on another device. Luna will offer several different "channels" of games that users can subscribe to individually. Luna+ is the channel included with a basic subscription, and will include around 50 titles at some point during the Early Access period, with more added over time. The initial slate will include Resident Evil 7, Control, Tacoma, Rez Infinite, Metro Exodus, The Sexy Brutale, Overcooked! 2, and more. Ubisoft will also offer its own channel for Luna, also with around 50 titles.
Games library
Interesting that Amazon would jump into this arena. I did sign up for early access but I see that their partner, Ubisoft is only listed as "Coming Soon". Playing games on iOS through the Safari browser is a neat trick but I wonder how long before Apple addresses this and limits it or shuts it down through a policy change. Clearly, Amazon thought this through.
Big concern is the library of games that will be available, and I don't mean quantity but quality. The big AAA titles from Sony and Microsoft are not likely to be appearing on Luna anytime soon.
I think Apple is on board with this, actually. Supposedly Amazon even worked with Apple to tweak the Safari browser to better support Luna. And in defending its App Store policies recently, Apple has specifically invited developers to ma...
(continues)