Sprint Brand Officially Retired
Article Comments 1
Aug 2, 2020, 4:36 PM by Rich Brome @rbrome
updated Aug 2, 2020, 5:17 PM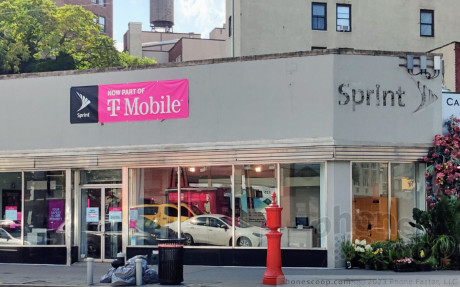 The Sprint brand is no more, as T-Mobile today completes its effort to bring former Sprint stores and other assets under the T-Mobile umbrella with re-branding. Most Sprint stores closed early last night to give employees time to conduct the T-Mobile make-over. The Sprint web site is also gone; sprint.com now re-directs to t-mobile.com. Customers previously with Sprint can now access their accounts via t-mobile.com. The two companies legally completed their historic merger on April 1st. T-Mobile has not yet announced its timeline for phasing out legacy Sprint technology such as its CDMA network.
It's Still "Sort of" Sprint
The new branding still has the Sprint name and logo, plus the Sprint apps are still the ones used for account transactions.