adidas Launching Sport Headphones
Article Comments
Sep 4, 2019, 6:30 AM by Rich Brome @rbrome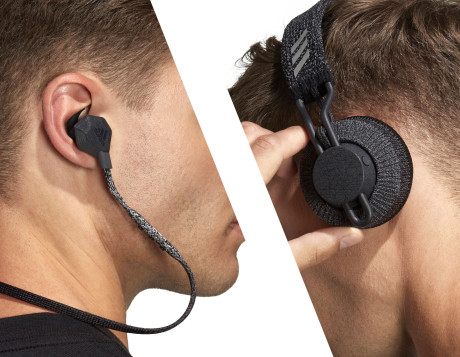 Today, adidas and Zound Industries announced the launch of the first two headphones in a new adidas Sport lineup. The wireless Bluetooth headphones include one in-ear model and one over-ear model:
FWD-01: These in-ear buds offer USB-C charging, along with 16 hours of playtime, IPX4 rating against sweat, knitted cord, and magnets for easy round-the-neck storage. They will sell for $149.
RPT-01: These over-ear cans offer removable, washable knitted ear cushions and inner headband, an action button supporting custom shortcuts, 40 hours of playtime, USB-C charging, 360º swivel design, and IPX4 rating.They will sell for $169.
Both models launch globally on September 25th. They were designed in partnership between adidas and Zound Industries, which also makes Bluetooth devices under the Urban Ears and Marshall brands.
source: adidas
No messages