Hands On with the LG K40
Article Comments 1
Feb 27, 2019, 11:40 AM by Rich Brome @rbrome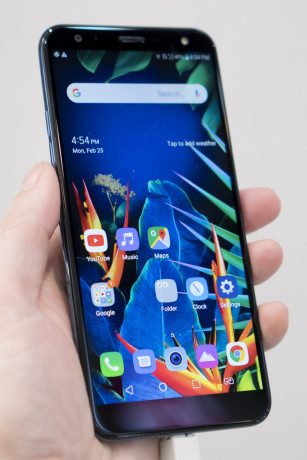 1
1

1

1
LG's more affordable phones aren't always exciting, but US carriers love them, and sell plenty to US consumers. LG has three new ones this year, the smallest and most of affordable of which is the K40. It's basically a replacement for the K30. Improvements include a larger, taller display and batter cameras. It also adds a dedicated Google Assistant button and AI Cam automatic scene detection. What's it like in person? We checked it out.
Advertisements article continues below...
Article
The design of the K40 is not that different from the K30. It's a simple slab with rounded corners. LG tried to class things up a bit with chromed sides that are supposed to look like metal, but they collect fingerprints easily and come off looking and feeling cheap anyway.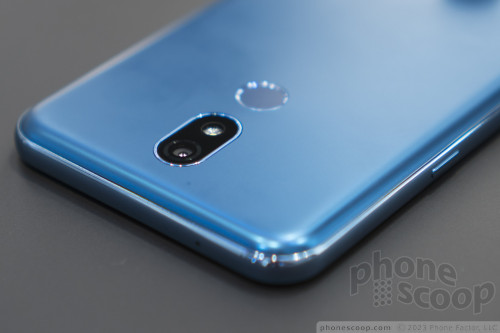 The phone feels as cheap as it's likely to be. That's fine, although Motorola offers competing phones that look and feel less cheap. The feel of the K40 isn't terrible, it just could be better. Part of the issue is the weight/volume ratio. It's a bit large given the screen size, and feels very light, and that never helps. The buttons feel a little wobbly, but the functionality is fine.
The camera app includes both Google Lens and AI CAM, the automatic scene detection feature normally found on much higher-end phones. It also has a dedicated food mode, for some reason (with AI CAM, shouldn't that be automatic, too)?
The higher-end K50 and Q60 have larger displays with notches, and more rear cameras. They also have slightly nicer-looking finishes, in my opinion.
yay no notch!
The lack of notch makes this a better phone than the others, and might be something I recommend to my mom since Motorola abandoned her E4 and never ever updated it.