BlackBerry Key2 Now Comes in Red
Article Comments 1
Feb 24, 2019, 11:00 AM by Rich Brome @rbrome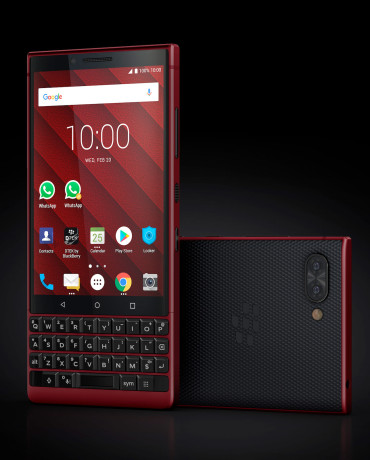 The BlackBerry Key2 will soon be available in a new Red Edition, which comes standard with 128 GB of storage (a step-up option on the standard Key2). The Key2 Red Edition also comes with an exclusive red BlackBerry-branded earbuds. This new edition is otherwise similar to the existing Key2, not to be confused with the lower-end Key2 LE. The Key2 has a metal body, Snapdragon 660 processor, 6 GB of RAM, 3,500 mAh battery, and both standard and telephoto cameras on the back. Naturally it has the signature QWERTY physical keyboard and BlackBerry messaging and security software.
source: TCL Communication
Hanging on by a THREAD...
What is a sign of a company that is desperate? "Lets make the same phone but just change the color...yeah that will do it."

Done by end of 2019, book it.