Pilot Earbuds Translate Languages Right in Your Ear
Article Comments
Jan 9, 2019, 8:34 PM by Rich Brome @rbrome

Pilot
Pilot earbuds translate among 15 different languages, listening to the person in front of you and speaking the translation right into your ear. They come in a pair, so you can offer one to the other person and have a full two-way conversation in two different languages. Waverly Labs Demonstrated the earbuds at CES in Las Vegas this week. The Pilot earbuds double as standard Bluetooth fully-wireless earbuds. They contain special microphone technology to isolate nearby speech and clean it up for translation. The earbuds work with a companion app, which sends phrases to the cloud for translation. It therefore requires a data connection for translation to work, and there is a delay of a couple seconds for the translation to process. Languages supported include English, French, German, Italian, Portuguese, Spanish, Arabic, Greek, Russian, Hindi, Turkish, Polish, Chinese Mandarin, Japanese, and Korean. A charging case is included. The Pilot buds are $200, and are available now in red, black, and white.
Advertisements article continues below...
I tried them out. They work! It's straight out of Star Trek, and it's amazing.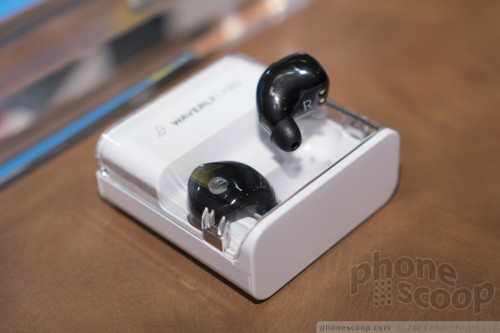 The way they configure and price it is interesting. Since almost all of the unique functionality is in the app and cloud service, they could have made these work with any Bluetooth earbuds. The mics wouldn't be calibrated for the unique use case, but it could technically work. But then they'd have to charge for the app, probably as a monthly service. They wanted simpler pricing and something you could potentially buy in a store or give as a gift, so they locked the app to these specific earbuds and simply sell the earbuds. In this age of everything moving to a subscription model, I appreciate the simplicity of how they sell these.
No messages