ZTE Brings Two Low-Cost, Unlocked Phones to the U.S.
Article Comments
Oct 31, 2018, 9:11 AM by Eric M. Zeman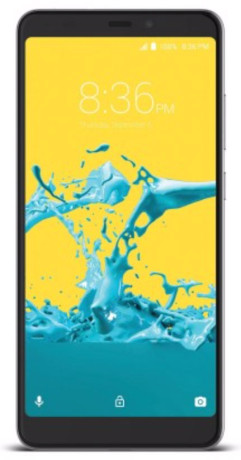 ZTE is taking its first, cautious steps in staging a comeback in the U.S. market with two entry-level phones that can run on Sprint, Verizon, and GSM networks. The Blade Max View and Blade Max 2s (pictured) both cost under $200 and offer big screens and big batteries. Shared features between the two include 6-inch displays with full HD+ resolution, dual-band WiFi, Bluetooth 4.2, USB-C, memory card support, 4000mAh batteries, basic GSM/LTE for AT&T/T-Mobile, fingerprint readers, and a clean version of Android 7 Nougat.
Blade Max View: This is the slightly more capable of the two phones. It is powered by a Snapdragon 435 processor with 3 GB of RAM and 32 GB of storage. The dual-camera configuration includes a 16-/2-megapixel combination. The main sensor has a five-element lens at f/2, while the secondary sensor has a three-element lens at f/2.4 The second sensor is meant chiefly for contrast and depth-of-field information for bokeh photos. The phone has an 8-megapixel front camera. The Blade Max View provides Cat 6 LTE on Verizon Wireless.
Blade Max 2s: This is the spiritual successor to the Max XL. It is powered by a 1.4 GHz processor with 2 GB of RAM and 32 GB of storage. It includes a 13-megapixel main camera and a 5-megapixel selfie camera. The Blade Max 2s works well on Sprint's LTE 4G network.
Both phones are available unlocked starting today. The Blade Max View costs $199 and the Blade Max 2s costs $179. They can be purchased from ZTE's web site, as well as B&H and Newegg.
No messages