Review: Samsung Galaxy A6 for Sprint
Hardware Software Wrap-Up Comments
Samsung has done a commendable job with the Galaxy A6, a formidable phone in the sub-$400 space.
The A6 gives you a metal chassis and a good-sized screen in a phone that's not too big and not too small. The quality of the hardware is excellent. If there's one area the A6 could improve, it's call quality and data speeds. These weren't terrible, mind you, only average. Battery life is on target and many will appreciate the memory card slot and headphone jack.
Samsung's user interface is a bit in-your-face, but it is powerful. The UI includes lots of options that stock Android doesn't. It ran quickly thanks to Samsung's Exynos chip. The camera app is fun, but lacks killer features like portrait mode. Good thing, then, that the A6 captures fantastic pictures at this price point.
AD article continues below...
Samsung sells the Galaxy A6 for $360 via its own web site. Sprint is charging closer to $385 if you want to buy the phone outright, or about $16 per month for an 18-month lease. That $16 monthly fee is a lot more attractive than the $36 or $46 you might spend on pricier phones. That's why I think the Galaxy A6 makes for a great teen phone, or something for someone who doesn't want all the bells and whistles. This is a really solid phone for the money, and it competes well with similar offerings from Motorola and others.
Camera Module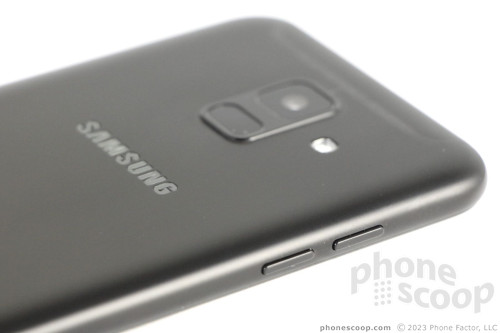 Camera Module