Instagram Now Lets You Know When You're "Caught Up"
Article Comments
Jul 2, 2018, 1:22 PM by Rich Brome @rbrome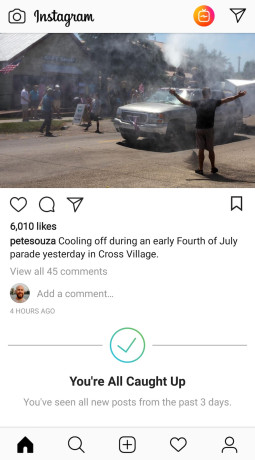 Instagram today announced a new feature that lets you know when you've seen everything posted in the past two days in your main Instagram feed. The "You're All Caught Up" message will appear below the last new and unseen post, with viewed and older posts appearing below the new message. The feature is available in both Android and iOS versions of the Instagram app today.
No messages