Review: Blu Vivo X
Hardware Software Wrap-Up Comments
The Vivo X is a solid effort from Blu and competes well in the market for phones under $300. I'm glad to see Blu adopt the 2:1 aspect ratio for the screen along with advanced cameras. The materials, fit, and finish are all quite good, though the screen itself could use more pixels. Core performance for call quality and battery life were excellent, even if data speeds fell a bit short of expectations.
Blu was smart to stick with a mostly stock build of Android, but I have to ding it for its decision to go with Nougat instead of Oreo. The camera app is the most complicated feature of the entire phone and it takes practice to fully master. I wish the results were just a wee bit better and yet most people will likely be happy with what they get.
Blu sells the Vivo X for $249 from Amazon. You can get the Honor 7X or Motorola G5S Plus for less, and those might be better options. I'd recommend the Vivo X only to those who want or need a dual-SIM phone and are specifically looking for something off the beaten path.
Advertisements article continues below...
Camera Array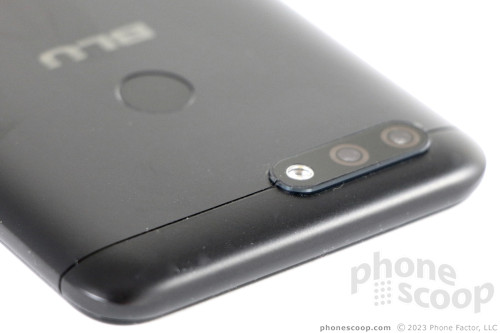 Camera Array