Photographing Barcelona with the Samsung Galaxy S9+
Article Comments
Feb 28, 2018, 11:24 AM by Eric M. Zeman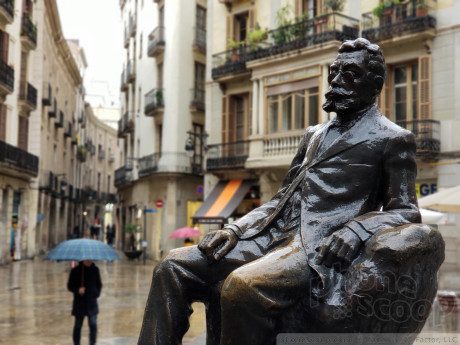 Samsung's Galaxy S9+ has a powerful camera that allows you to really flex your creative muscle. We spent an afternoon strolling La Rambla in Barcelona experimenting with some of the camera modes. Here are some sample images, with a focus on comparing the differences between the f/1.5 and f/2.4 apertures.
Samsung did something really interesting with the camera of the Galaxy S9 and S9+ — it gave the camera variable aperture. With the S9/S9+, you can manually select an aperture of F/1.5 for really low-light shooting, or F/2.5 for average shooting conditions. The flexibility should help photos turn out for the better.
Nearly all phones have a fixed aperture, meaning the shutter opening is the same for every photo taken. In recent years, phone makers have raced to get the aperture as low as possible so low-light shots turn out better. Low aperture is definitely helpful at bars, restaurants, concerts, and other dark spaces, but it isn't necessarily what you want all the time.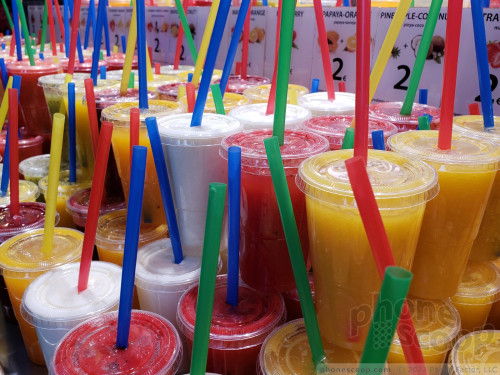 We decided to experiment with the Galaxy S9+ on the ground in Barcelona to see how the variable aperture really performs. Spotting what's different can be difficult. The alley shot, for example, hardly shows any differences. The baked good shot, in comparison, details how the difference in focal length impacts what's in focus and what's not. One thing I noticed that surprised me, some of the shots taken at F1.5 (candy, street) are darker than the same shot taken at F2.4.
All the pictures were taken on a rainy afternoon with fairly event lighting. I didn't use the flash at all, and other than adjusting the aperture all other shooting settings should be the same for each picture. None of these shots has been edited, nor even cropped. You're look at the images as they were taken straight from the phone.
Here's a sampling of shots taken with the aperture manually set to F/1.5 and F/2.4.
Beyond those, we also took some general shots with the phone set to auto. You can see how well it does in some of the night shots, such as the old soccer stadium. It was really dark at that time of the evening and the amount of detail in that picture is really impressive. At the same time, the one shot of the sidewalk at night is rather grainy up in the sky and along some of the rooftops.
These are just an initial look. We're not offering a true, in-depth assessment of the Galaxy S9+'s camera capabilities just yet.
No messages