Hands On with the Nokia 8110
Article Comments
Feb 26, 2018, 3:43 AM by Eric M. Zeman
The Nokia 8110 is HMD Global's attempt to tug at our heart strings. This throw-back handset conjures up a popular phones from nearly 20 years ago and adds a dash of modernity to it. Here's a quick look at this nostalgia play.
Advertisements article continues below...
Nokia surprised everyone by bringing back the 8110. This handset first came to fame in the late 1990s and a version of it was featured in the movie "The Matrix." It thus became known as the Matrix Phone. It's distinctive feature is a cover on the front that drops down to reveal the number pad underneath. I'm not sure this nostalgia play does the original justice.
This feature phone, which will only be sold in Europe and select other markets, comes in either black or yellow. It's rather small and made of plastic. The plastic doesn't feel all that great. I like the rounded profile of the rear surface, which has a matte texture to it. The form factor necessitates that it's long and narrow. The phone is curved like a banana in order to better serve as an actual phone when held to your head. The effect, of course, means you're putting a bowed piece of plastic into your pocket. Since the face of the phone has a rather sharp edge, this could be uncomfortable or even hurtful if oriented in your pocket the wrong way.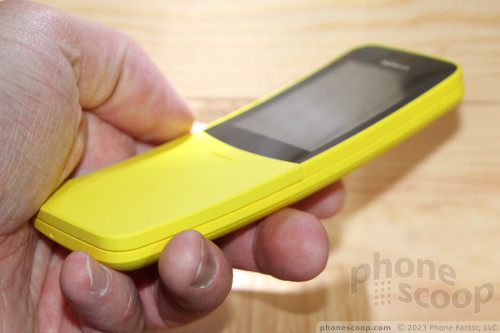 The sliding chin, which defines this phone, felt incredibly cheap and flimsy to me. I'm not sure if the models on hand were prototypes or not (probably, since the won't ship until May), but I was not impressed with the quality. There's no real spring assistance helping with the slide, meaning you have to push it down yourself in order to gain access to the keypad. There are no buttons on the sides, everything is tucked under the sliding chin. The small camera is located on the rear.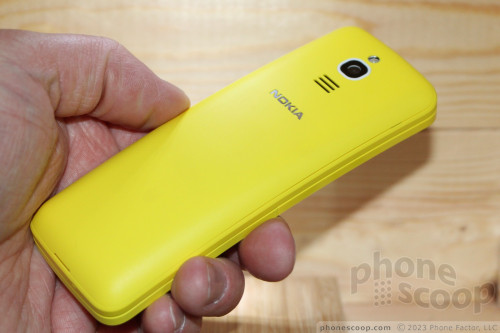 The controls and number pad are fairly typical for a feature phone. You have menu buttons just below the screen, a 5-way directional key, send/end keys, and finally the numbers themselves. The number pad is arranged in curved rows. The buttons lay rather flat and have little travel or feedback. Like the chin, the buttons feel pre-production to me.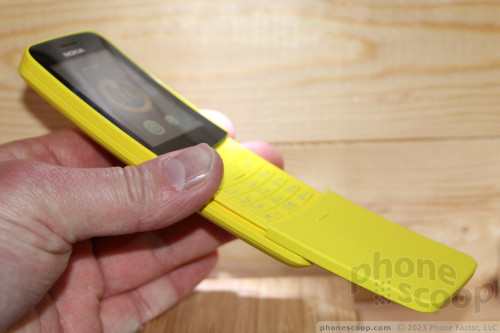 The 2.4-inch, full-color screen looks fine for a feature phone. You're not going to watch movies on this thing, nor barely do anything else other than make phones, send messages, and play snake. It does support Microsoft Exchange, so you can read your work email if you wish, but please don't try to send a response using T9.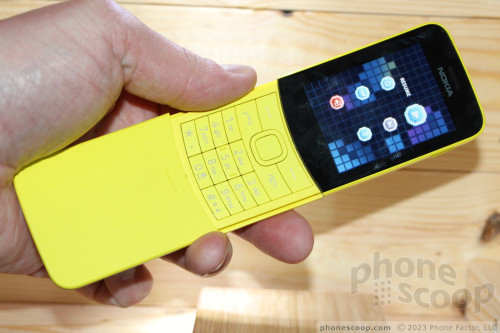 About the most attractive thing about the device is its $79 price point. Nokia knows this will find its way into hands of some enthusiasts, but the low cost makes it highly affordable to the world's up-and-coming cellular markets.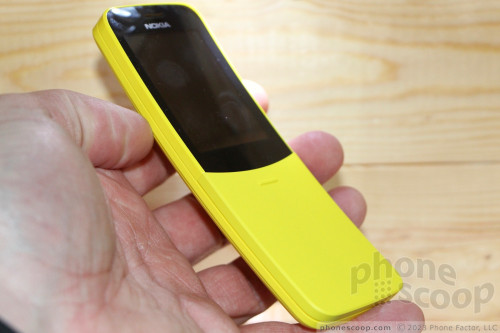 No messages