Review: BlackBerry Motion
Hardware Software Wrap-Up Comments 2
BlackBerry and TCL have put together a fine productivity machine in the Motion. It may be a bit on the big and burly side, but it delivers on the basics needed to keep mobile pros working all day long.
The Motion's many hardware highlights include superb battery life, a good screen, fine radio performance, and solid build quality. It's nice to see both a headphone jack and waterproof design in the same phone. The phone is a fine voice tool whether you're in the office or in the car between meetings.
On the software front, the Motion offers more than most other Android handsets thanks to BlackBerry's tweaks. The Hub is a powerful communications management program, and the DTEK scanner lets you find the right security setting. Items like the Convenience Key, Productivity Tab, and Locker Mode let you take full control.
Advertisements article continues below...
I like the improvements to the camera software, though I wished the camera were just a bit better.
The BlackBerry Motion is only available online right now. It costs about $450. The price is in the same ballpark as other mid-range devices. I think if you've got $400 or $500 burning a hole in your pocket, the Moto X4, Moto Z2 Play, or OnePlus 5T might be better overall options for most consumers. However, the BlackBerry Motion is the only option if you're interested in the very best of productivity, security, and that good old BlackBerry brand.
Hand Fit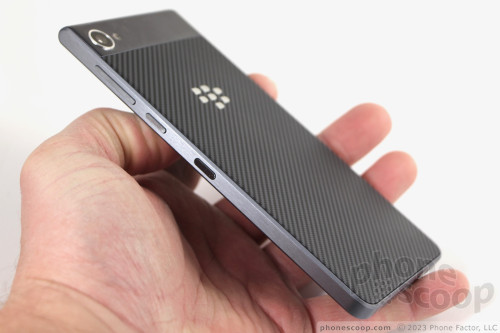 Hand Fit