Review: Asus ZenFone V Live for Verizon Wireless
Hardware Software Wrap-Up Comments
The Asus ZenFone V Live demonstrates just how far entry-level phones have come in recent years. Asus did a commendable job in designing and assembling an inexpensive handset that delivers just the right set of features and performance.
The metal-and-glass design inspires confidence, the screen offers a clean experience, and voice/data performance were decent. Battery life is quite good, though the phone failed to connect to some Bluetooth devices that it should have. Many will appreciate the availability of the memory card slot and USB-C.
Asus' software offers plenty of ways to tweak and customize the phone's home screens and basic experience. The Snapdragon 425 processor meets nearly every task and performance is generally good for this class of phone.
Advertisements article continues below...
The camera application is stuffed full of features and may be overwhelming to some. The selfie camera, in particular, takes some practice to find the right results. The ability to capture touched-up video in real time is a unique feature that will certainly appeal to social media aficionados. I wish the selfie camera were just a hair better.
Verizon Wireless is selling the Asus ZenFone V Live for $0 right now as long as you agree to stick with Big Red for two years. It's an ideal choice for young users or those who love to share their face with friends.
ZenFone V Live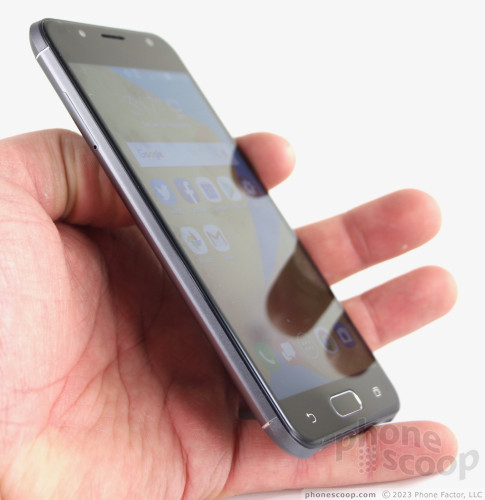 ZenFone V Live