Verizon Debuts In-Home LTE Extender, Pixel 2 Promo
Article Comments 2
Dec 1, 2017, 12:12 PM by Eric M. Zeman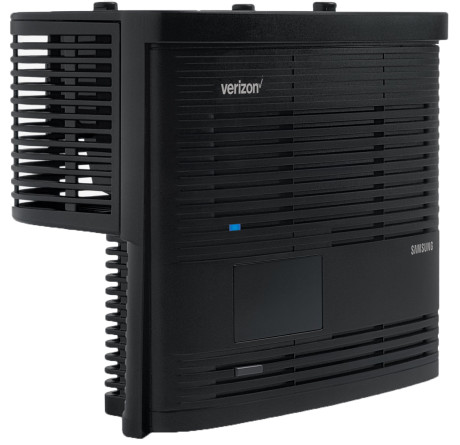 Verizon Wireless today announced the Samsung 4G LTE Network Extender 2, a device meant to improve wireless coverage at your house or small business. Like many network extenders, the Samsung 4G LTE Network Extender 2 plugs into your home's wired broadband service. It then provides about 7,500 square feet of LTE coverage, with support for up to 14 simultaneous connections. The extender supports LTE service only, and does not provide 1X or CDMA coverage in the home. The device costs $249, but there is no monthly service fee associated with its use. In other Verizon news, the company rolled out a new promotion for the Google Pixel 2 and Pixel 2 XL smartphones. The company will cut the price of either phone by $300 when purchased on a device payment plan. Customers will need to finance the entire cost of the handset. Verizon will then contribute $300 in total over the course of 24 monthly payments (about $12.50 per month). The Pixel 2 promo kicks off on Sunday.
First LTE extender
I still have the first (And from the looks of it, smaller) Verizon/Samsung LTE extender. Not sure how they're going to roll out 5G home service when there are plenty of urban dead zones for Verizon.
Free from T-Mobile
T-Mobile offers a very similar device to any/all customers having coverage issues. For Free.