Review: Google Pixel 2 XL
Hardware Software Wrap-Up Comments 3
Google and LG did a decent job with the Pixel 2 XL, but they could have done better. This flagship should have absolutely no peers, and yet missteps have marred it a bit.
Things about the phone I truly like include the solid build quality, trustworthy voice/data performance, excellent battery life, and the fast and clean user interface. Android 8 Oreo flies on this device thanks to the powerful Snapdragon processor. Google Assistant is as helpful as ever, though I could do without the squeezable sides gimmick. Toss in the simple camera app and the stellar images that come from the Pixel 2 XL and you have a solid foundation for recommending any phone.
Things that are so-so about this handset include the sheet-of-plywood dimensions, the ports and buttons, and that screen. While Google's first software update did make appreciable improvements to the display, I have a hard time seeing past the poor viewing angles.
Those who can see past the display will fall in love with the Pixel 2 XL. The phone nails the basics and lets Android fans tap into their favorite experience of Google's software.
Google sells the phone starting at $849 for the 64 GB model. The 128 GB model is $100 more. If you're interested in this phone, I suggest you take a trip to your local Verizon or Best Buy Store to take a look first. Hold it in your hand and check out the display. If you like what you see, then don't hesitate.
Module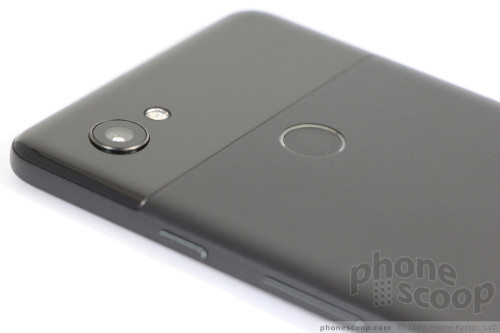 Module