T-Mobile Rolls Out Buy-One, Get-One Offer for Samsung Galaxy S8 and LG G6
Article Comments 1
Jun 16, 2017, 8:25 AM by Eric M. Zeman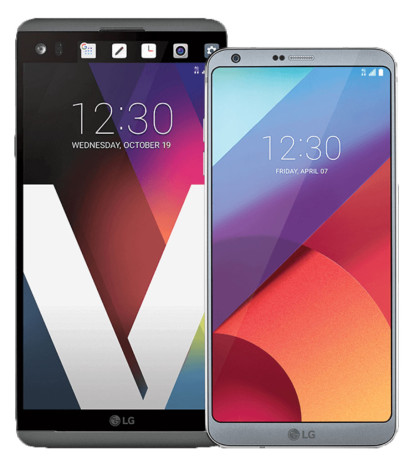 T-Mobile said shoppers will be able to score a free Samsung Galaxy S8 or S8+, or LG G6 or V20 (pictured) through a new buy-one, get-one offer that kicks off June 16. Existing T-Mobile customers need to buy both phones on an installment plan and subscribe to an unlimited data service plan in order to qualify. New T-Mobile customers will need to activate both phones on the T-Mobile One plan. The BOGO offer requires customers to mail in a rebate form. T-Mobile will then mail a prepaid gift card within about eight weeks to cover the cost of the second handset. T-Mobile says it will reimburse customers for the cost of the lesser of whichever phones they purchase, up to $500 for the LG G6 or V20 and up to $790 for the Galaxy S8 or S8+. Customers will need to pay sales tax on both devices at the point of sale. The offer is contingent on customers staying through the 24 month installment plan. Those who leave T-Mobile before 24 months will need to cover the remaining balance of the two phones. T-Mobile warns that video is streamed at 480p and the top 3% of users may experience reduced speeds during network congestion.
I heard this on the radio today...
Get the new "GALLERY" S8...haha!