Review: ZTE Blade X MAX for Cricket Wireless
Hardware Software Wrap-Up Comments 1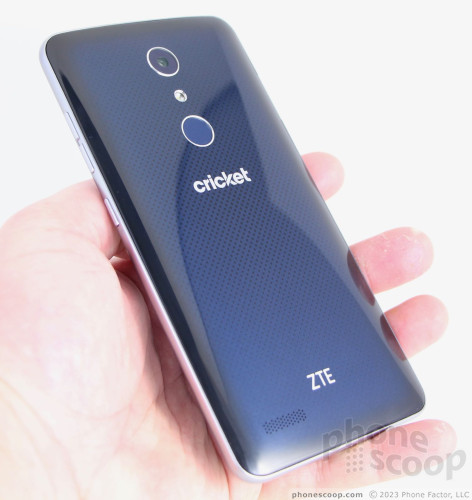 ZTE knows how to make inexpensive phones that deliver an enjoyable experience. The Blade X Max is the latest example of the company's philosophy of providing big handsets that work well at affordable prices.
The X Max has a massive screen that looks great. I wish the phone were somewhat easier to get a grip on; Its oversized chassis is a handful, though the glass is of high quality and the blue rear panel looks fantastic. The X Max is a solid wireless performer when it comes to data and calls, and pushes through a full day on a single charge without breaking a sweat. These basics are all well under control.
AD article continues below...
I appreciate that ZTE and Cricket Wireless took a step back with the software. The almost-stock build of Android flows well and offers plenty of flexibility when it comes to personalizing the device and making it your own. My biggest software complaint is the camera, which too often launches in selfie mode. The phone takes fine photos.
At $150, the ZTE X Max is an absolute steal. What's better? Cricket will sell you the Blade X Max for $99 if you port your number from a competitor. At either price, the ZTE Blade X Max is hard to beat.